A Lent Retreat 2: Alongside Jesus
​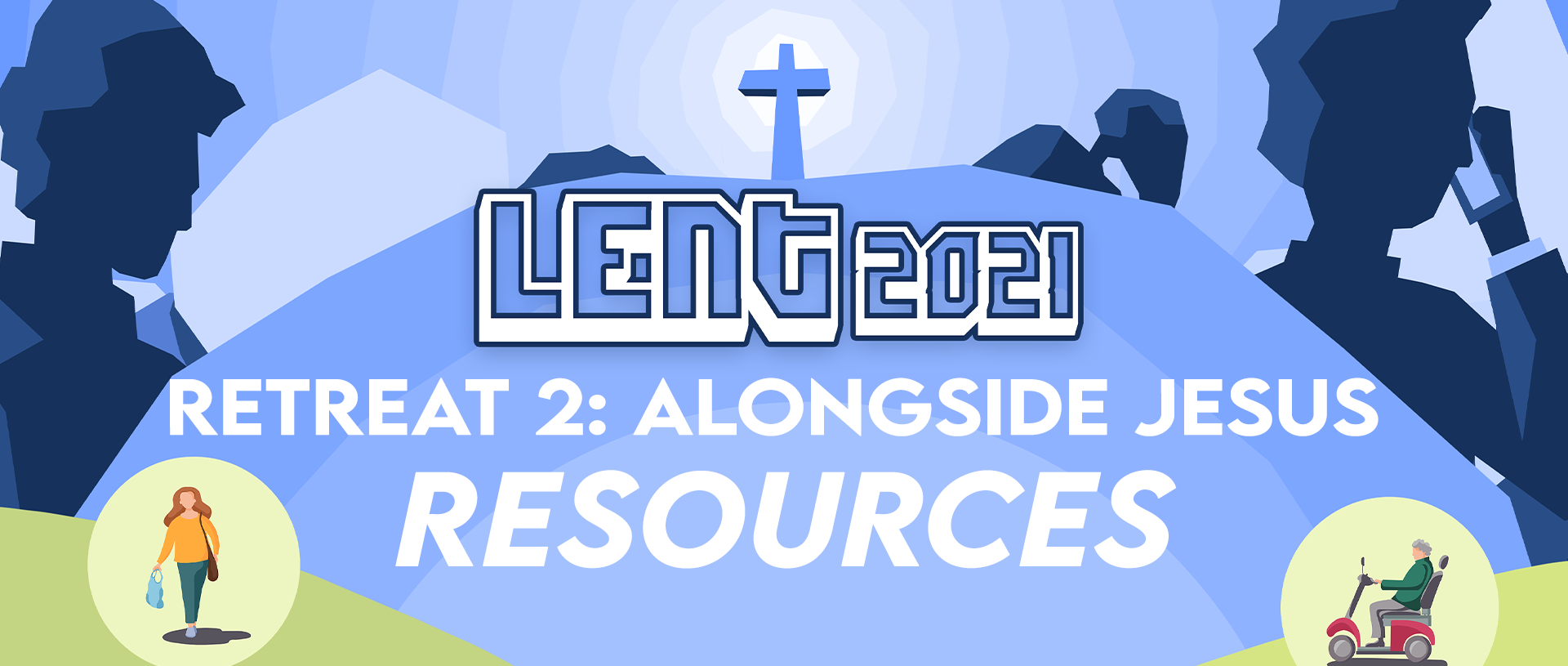 For our second Lent Retreat: Alongside Jesus we have put together a collection of resources that you are invited to use in your own time. Our hope is that the material offers new ways of meeting the risen Jesus through entering the story of Holy Week anew.
Check out James's Blog on the retreat: Alongside Jesus, a Lent Retreat
We begin - as Jesus often did - with food! We will bring our everyday lives to Jesus through a special moment of hospitality, remembering how Jesus loved to share food with people throughout the gospels. We then have a series of audio meditations that take us into the drama and emotion of the crucifixion. Finally we conclude with an interactive reflection where we bring our weary feet to Jesus, who bends his knee to care for each one of us.
A Place For Jesus Reflective Time Of Prayer
Prepare a place for Jesus at your table and share a meal and time of prayer with him. Our A Place For Jesus resource PDF offers suggestions for making time to come into Jesus's presence through food and suggests an adaptation of the reflective Ignatian Daily Examen prayer.
Accompanying Jesus Podcast Series
A four part series that takes inspiration from the rich Christian tradition of immersive storytelling, from the street theatre of Mystery Plays to the sequences of paintings known as The Stations of The Cross, to travel with Jesus through the events of the Passion. If you want to download the podcasts to listen to offline you can do so by looking up Sanctuary First on your preferred podcasting platform.
​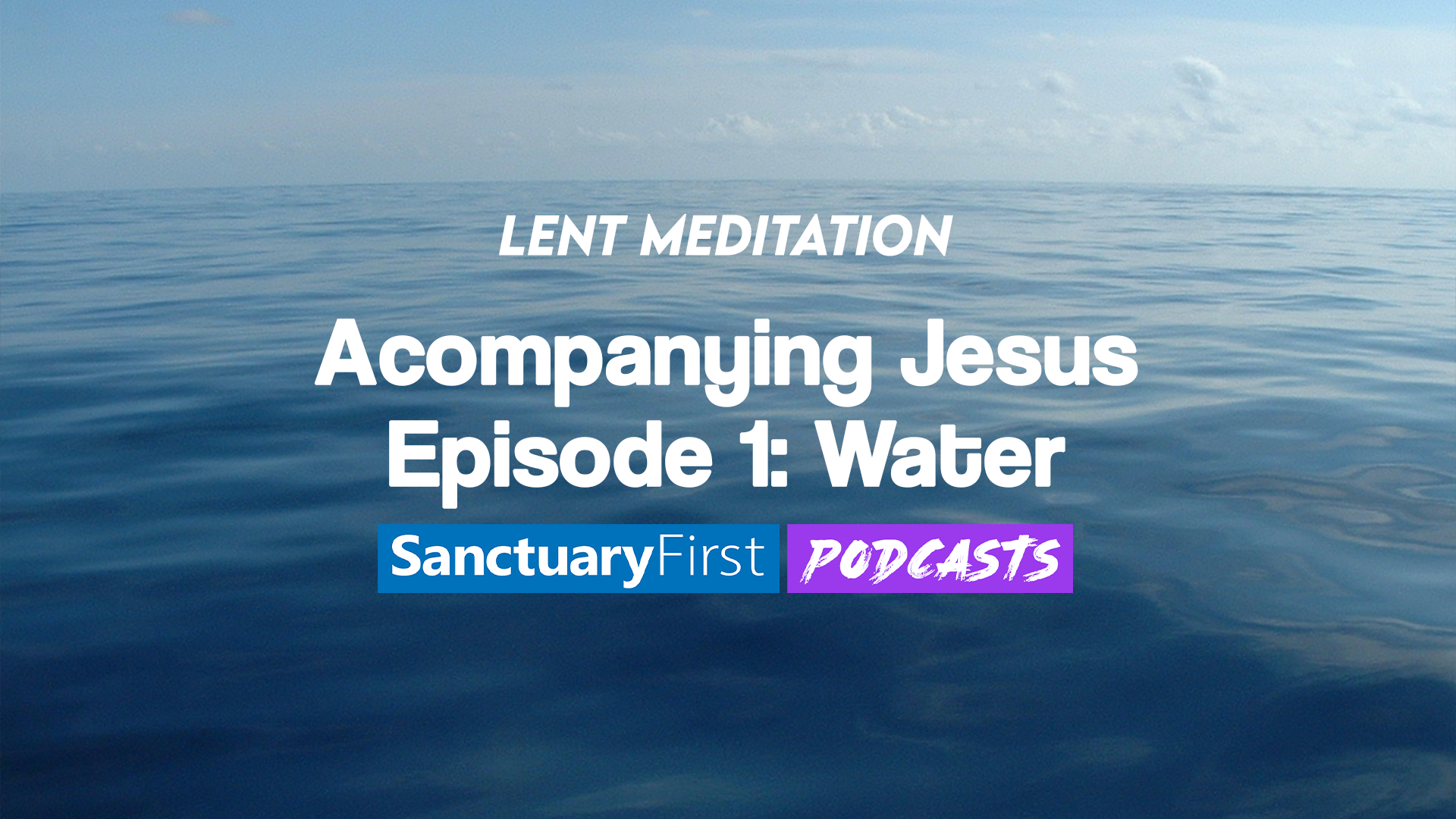 Episode 2: Daughters - Listen HERE
​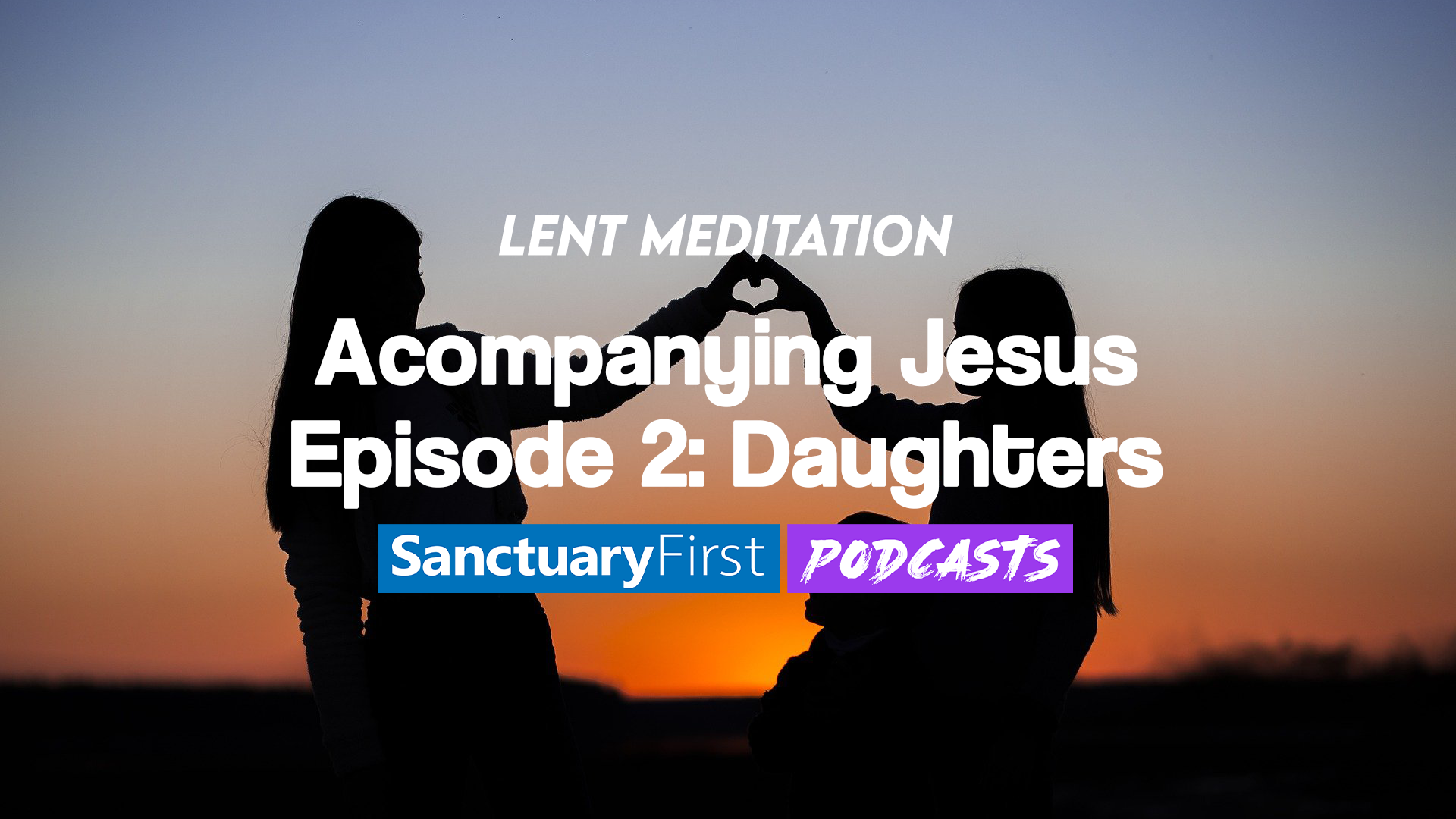 ​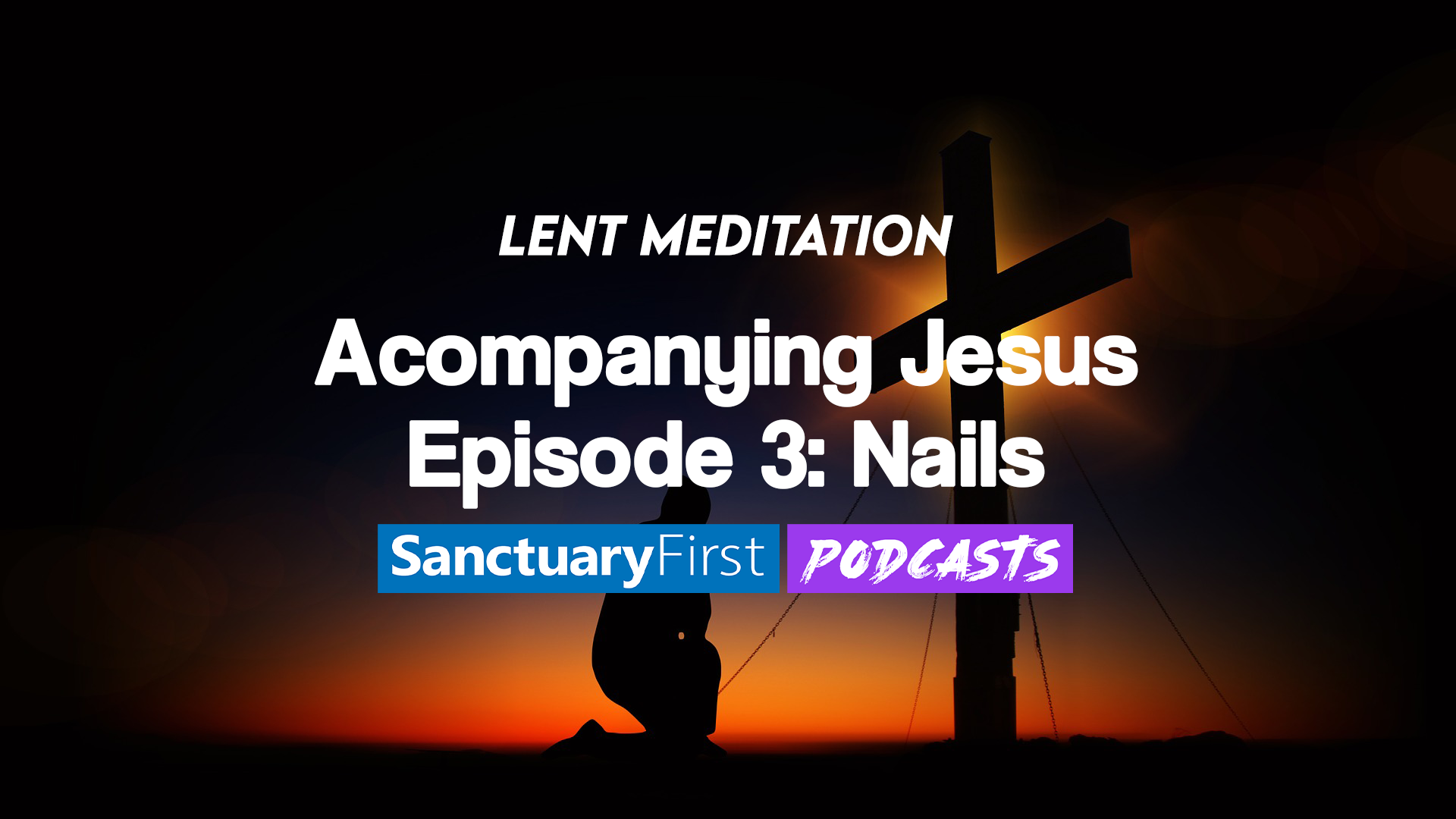 Episode 4: Sepulchre - Listen HERE
​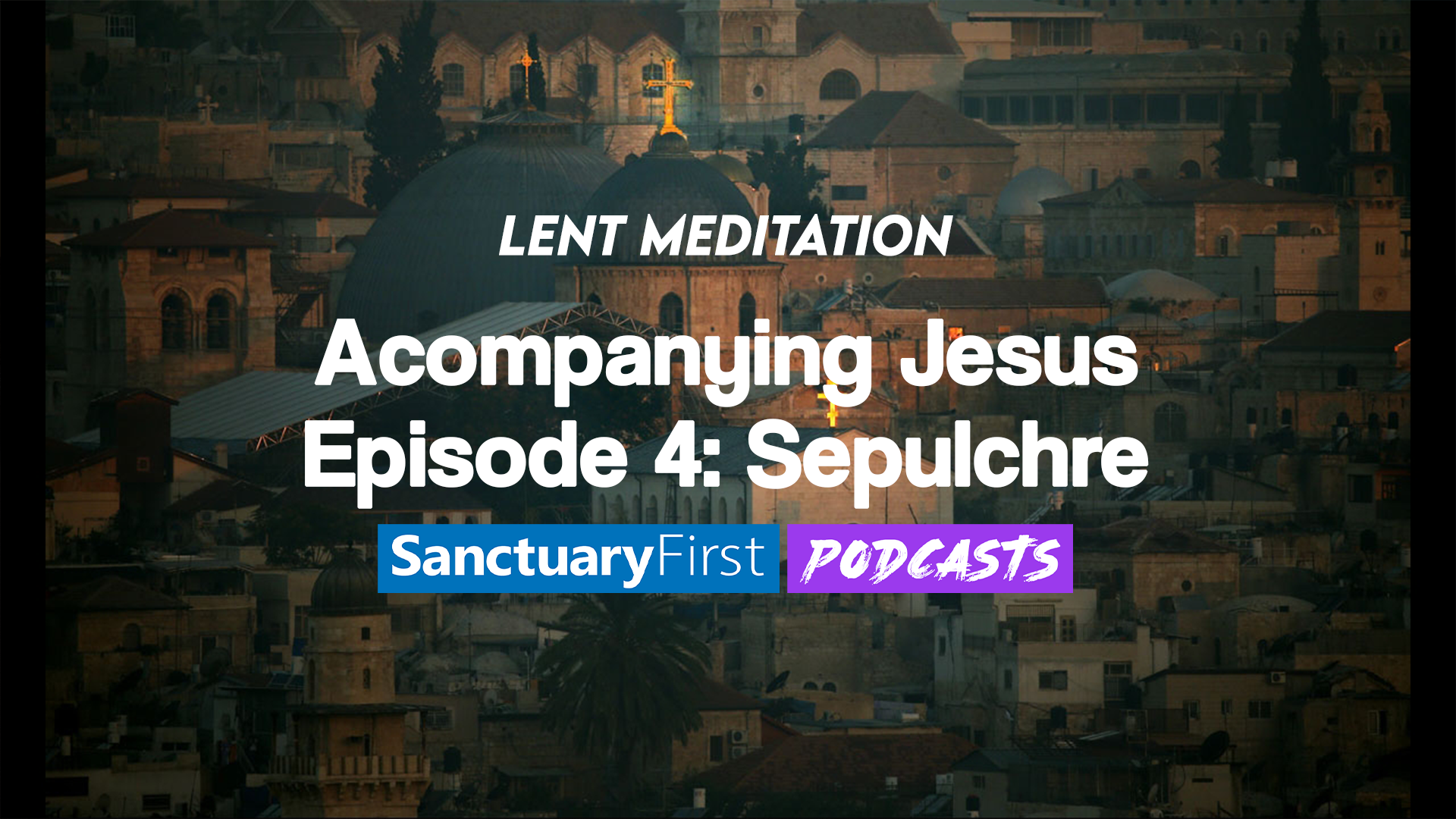 Jesus Washes Your Feet Meditation
What follows is a guided meditation that is best listened to at home. In this meditation Laura will guide you to imagine an encounter with Jesus — to spend time with him and to allow him to care for you.
Within this meditation we will be making use of all our senses. Before you begin the meditation prepare your space.
1: Next to a comfortable chair you will need to set up your foot bath or basin, ready with warm water.
2: Pour in some of your favourite smelling bubble bath, bath salts or essential oils.
3: Have a towel handy for afterwards.
4: Have a journal and pen to hand to record any thoughts and feelings after the meditation.
The passage we will be focusing on is John 13: 1-10.
A Lent Retreat 2: Alongside Jesus Resources
A Place For Jesus Reflective Prayer Activity (PDF File) [Download]
Comments on other resources
"Lots of new Pentecost resources up today! Use as many as you like to plan your Pentecost picnic party!"
"Hello Linda, Sanctuary First is acting as host for this material. We are not producing the material. We…"
"I was able to see the first two resources but the link to the song didn't seem to be working?"
"Hello John, yes you can find some additional PDF resources for this up the top right side of this page. but…"
Resources Topics