SanctuaryFirst Android App out now!
Download now on the Google Play app store
The Android version of our app is out now! Now you can enjoy all the great features of Sanctuary First on the app on any device you like, from your iPhone to your Android device or tablet — it's all there!
Get involved with our online worshipping community and start your daily walk with God.
We are passionate about exploring new ways for people to connect with God, spiritually and with one another. Download our app and take a moment to find a little sanctuary.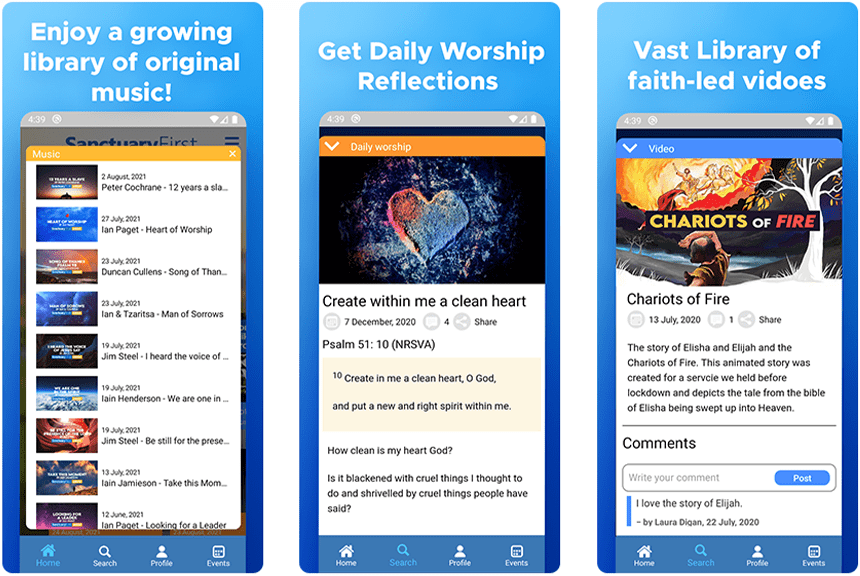 Available for iPhone and iPad
Download now on the Apple App store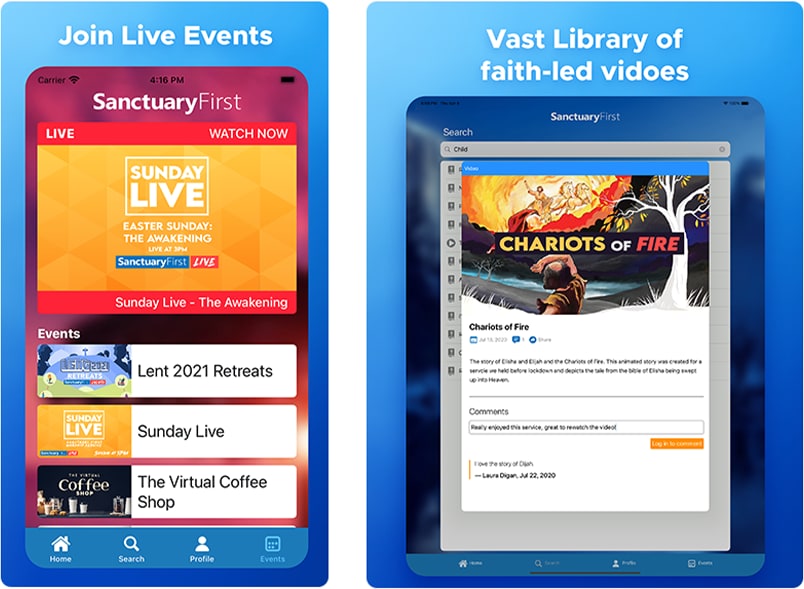 Join live events such as worship services, live music gigs, book clubs and more…
Get daily prayers and Bible readings to encourage you in your walk with God.
Enjoy our newest podcasts and videos featuring lively discussion, peaceful meditations, engaging stories, and other resources to help deepen your faith.
Read our regular blog posts as we puzzle and reflect together on faith and life.
Listen to new music and worship songs by talented artists from our community.