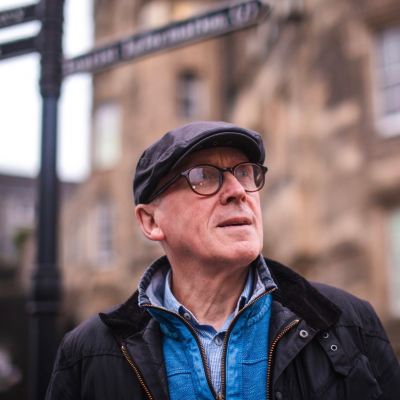 Albert has been a member of various General Assembly Boards and Committees including Moderator of the General Assembly of the Church of Scotland 2012/13. He studied theology at both Glasgow and Edinburgh Universities and was parish minister at St Andrew's Church of Scotland Bo'ness for 34 years where he led a multidisciplinary team of creative people working to effect transformation in communities at a local, national and international level.
He is founder of the Vine Trust, an international relief organisation working in the Amazon and Lake Victoria, and co founder of Sanctus Media. Albert's ministry has included blogging, broadcasting, and developing digital media as a communication tool for churches.
In April 2016 he was appointed leader of Sanctuary First as a Pioneer Minister to explore new ways to create and sustain opportunities for those disconnected from church to be sustained in their Christian discipleship though the use of digital technology.
In 2022 under Albert's leadership Sanctuary First became an incorporated Charity of the Church of Scotland helping to deliver the Church's Faith and Action Programme.
"History has taught us that it is through creativity and diversity that God has renewed the worship of his people. We are called to be pilgrims moving from imagination to expression, from expression to action, and from action to reflection; a picture of incarnation, which surely must be at the centre of all Godly communication and authentic worship." Albert Bogle