Daily Worship -
Pre-won by heaven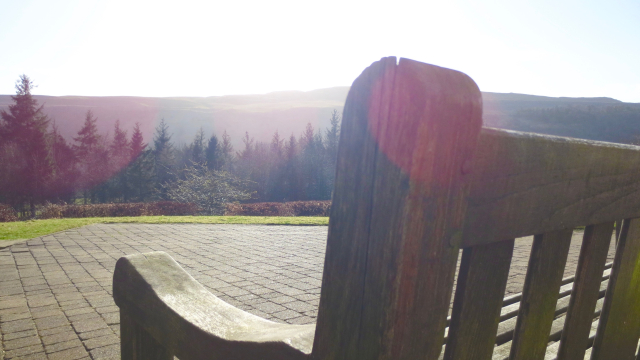 1 Peter 4: 12-14 (NRSVA)
12 Beloved, do not be surprised at the fiery ordeal that is taking place among you to test you, as though something strange were happening to you. 13 But rejoice in so far as you are sharing Christ's sufferings, so that you may also be glad and shout for joy when his glory is revealed. 14 If you are reviled for the name of Christ, you are blessed, because the spirit of glory, which is the Spirit of God, is resting on you.
In the UK we have freedom of worship. The established Church links into the power structure. It is hard for me to be aware that we are caught up in a wider Spiritual battle, that the Kingdom of God meets opposition. I have seen glimpses through listening to friends from the persecuted church, residents from countries without freedom of worship, where it is dangerous to publicly declare yourself Christian.
One Sunday, we were offering prayer at Scargill House where I live and work when a member of our community rushed in, distraught, as her home church in Pakistan had been bombed and members of her family and friends killed. A very real experience of the persecuted church impacting our community.
Peter had first-hand experience that the force of darkness tests all who seek to follow Jesus, Peter himself denied he knew Jesus. A face to face apprenticeship was no protection against this. Peter also knew the mercy and love of Jesus, forgiving his denial, reinstating him. The Holy Spirit's power came to work within Peter, giving him words and purpose for the day in hand, a taste of heaven's glory.
Am I willing to become more aware of the Spiritual battle going on today, and participate in prayer?
PRAYER:
There are moments when our eyes become aware of reality:
Struggle between Kingdoms of light and dark.
Jesus, your courage shown to fully live the human way,
See temptation from the inside,
The mind games that play
And press, and twist the truth, away
From standing: Beloved.
You call us to stand with you in your Father's gaze
Of love, put on this identity before
Any other lesser garb.
The downward, humble way of love,
Disarms the hand of violent strength
Against us.
The gift of resurrection power breaks through still,
To clasp the hand of those who die
Obedient to the light, the loving truth.
And set them in resplendence,
Witness to the saving love of God.
Encourage me today to live in trust,
To choose for right in mind and heart,
Look to Jesus as I play my part
In this earthly war, pre-won by heaven.