Daily Worship -
Wonder blooming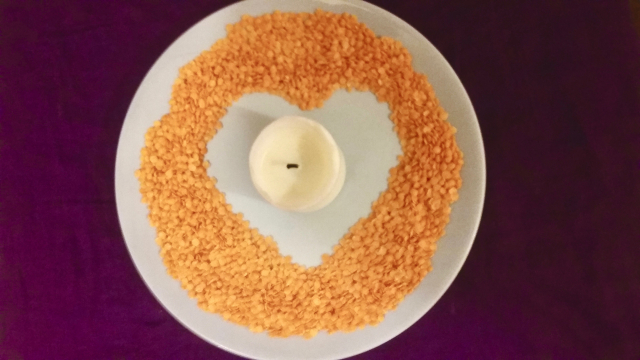 Acts 1: 12-14 (NRSVA)
12 Then they returned to Jerusalem from the mount called Olivet, which is near Jerusalem, a sabbath day's journey away. 13 When they had entered the city, they went to the room upstairs where they were staying, Peter, and John, and James, and Andrew, Philip and Thomas, Bartholomew and Matthew, James son of Alphaeus, and Simon the Zealot, and Judas son of James. 14 All these were constantly devoting themselves to prayer, together with certain women, including Mary the mother of Jesus, as well as his brothers.
I wonder how this diverse group of apostles, women followers of Jesus and his family members walked through the streets of Jerusalem that day. I imagine their excitable chattering, their faces flushed with wonder at what they had just witnessed: Jesus ascending into heaven, his last words of instruction barely having left his lips before men in white added their two pennies' worth. Wonder blooming in their hearts, shared witnesses to something marvellous. How did that show in glowing faces, and dancing bodies as they went back to their base in the city?
The risen Jesus was miracle enough but now he has left them again not through the gateway of death but by an invisible stairway to heaven. They know he is alive, in his home, and has promised something special — the Holy Spirit is coming. Something worth praying into in thankful hope, not truly understanding what it means and how it will happen.
Would I have been able to hold that space of unknowing and commit to being with this group of people for an indeterminate time? Would we?
We have all been living with Governmental instructions curtailing our way of life during the lockdown, to prevent a serious invisible illness from spreading. Our community life at Scargill has been completely affected: hospitality to guests on site has stopped. Our Chapel based community prayers were, for a time, instead taking place in seven small household groups. These prayer times were different, more immediate, less planned, giving opportunity for each community member to contribute — like in that room in Jerusalem.
How have your prayers been encouraged during this different season?
PRAYER:
Lord Jesus, you trust us
To meet together for love of You.
We can only try to bring ourselves,
Our truthful prayers,
And share what is on our hearts.
Your Word encourages, challenges,
And leaves us perplexed at times.
Your promise to be with two or three
That meet in Your name,
Brings us hope.
Your Spirit's power there to lead us
As we seek with humble hearts
To hear the Word for this day.
Help us, we pray.