Daily Worship
The legacy we leave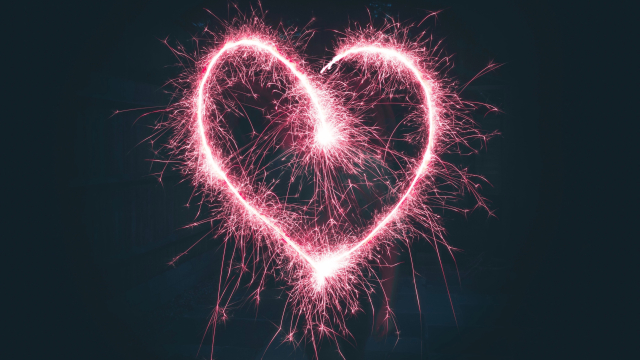 1 Kings 19: 9-18 (NRSV)
9 At that place he came to a cave, and spent the night there.

Then the word of the Lord came to him, saying, "What are you doing here, Elijah?" 10 He answered, "I have been very zealous for the Lord, the God of hosts; for the Israelites have forsaken your covenant, thrown down your altars, and killed your prophets with the sword. I alone am left, and they are seeking my life, to take it away."

11 He said, "Go out and stand on the mountain before the Lord, for the Lord is about to pass by." Now there was a great wind, so strong that it was splitting mountains and breaking rocks in pieces before the Lord, but the Lord was not in the wind; and after the wind an earthquake, but the Lord was not in the earthquake; 12 and after the earthquake a fire, but the Lord was not in the fire; and after the fire a sound of sheer silence. 13 When Elijah heard it, he wrapped his face in his mantle and went out and stood at the entrance of the cave. Then there came a voice to him that said, "What are you doing here, Elijah?" 14 He answered, "I have been very zealous for the Lord, the God of hosts; for the Israelites have forsaken your covenant, thrown down your altars, and killed your prophets with the sword. I alone am left, and they are seeking my life, to take it away." 15 Then the Lord said to him, "Go, return on your way to the wilderness of Damascus; when you arrive, you shall anoint Hazael as king over Aram. 16 Also you shall anoint Jehu son of Nimshi as king over Israel; and you shall anoint Elisha son of Shaphat of Abel-meholah as prophet in your place. 17 Whoever escapes from the sword of Hazael, Jehu shall kill; and whoever escapes from the sword of Jehu, Elisha shall kill. 18 Yet I will leave seven thousand in Israel, all the knees that have not bowed to Baal, and every mouth that has not kissed him."
As I write, the funeral of Jackie Charlton has recently taken place. TV reporters interviewed people as they lined the funeral procession route. On TV, the people talked about Big Jack's legacy, how a working-class lad from a small northern village helped England win the football world cup in 1966. He gave them hope, hope that even "little people" can achieve great things. Then the TV screen moved to Dublin where Irish people talked about his revolutionising their national football team, to them he was Saint Jack! His legacy of hope and possibility will influence for many years to come.

Elijah, fearing for his life fled to the wilderness. He had only just been part of a battle that saw him defeat and slaughter the prophets of Baal on Mount Carmel, but here he was in a cave, completely terrorised by a foreign queen, and thinking that he was alone in his faithfulness to Yahweh. God came close to Elijah and assured him that he was part of a bigger family dedicated to God! Elijah then received instructions from God, he obeyed, found Elisha and threw his mantle over him! A mantle is a large robe that is worn as an outer garment, it can be used for many things including a bed, and in this story, it was the sign of Elijah's authority in God.
His legacy was caught up in his mantle.
His legacy was the authority of God.
Elisha asked to go home and bid his family farewell then he followed Elijah and became his servant.
What is your legacy?
What are you passing on to your children, to your grandchildren, to your family in Christ? It's not about possessions and money in the bank – Jack Charlton left hope and Elijah left the authority of the living God.
Today, I invite you to ponder your legacy, will it stand the test of time, will it inspire others to take on your mantle, to dig deeper in faith, to love recklessly and risk all for the One Who calls us beloved sons and daughters? Time will tell… it always does.
PRAYER:
Holy God take all that I am in Christ Jesus and help me to leave a legacy of love, of hope, of joy and inspiration, for Your glory. Amen.