Daily Worship
Surrounded with signs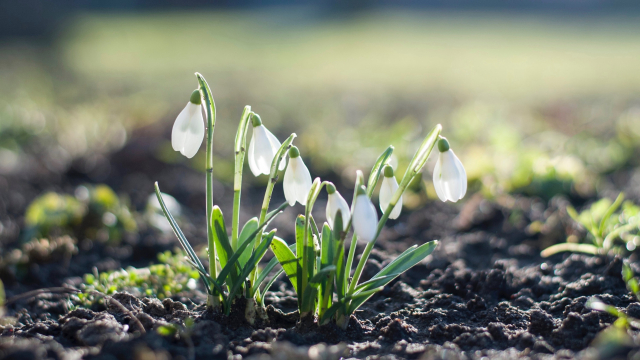 Psalm 85: 8-13 (NRSV)
8 Let me hear what God the Lord will speak,
for he will speak peace to his people,
to his faithful, to those who turn to him in their hearts.[a]
9 Surely his salvation is at hand for those who fear him,
that his glory may dwell in our land.

10 Steadfast love and faithfulness will meet;
righteousness and peace will kiss each other.
11 Faithfulness will spring up from the ground,
and righteousness will look down from the sky.
12 The Lord will give what is good,
and our land will yield its increase.
13 Righteousness will go before him,
and will make a path for his steps.
This beautiful reading reminds us that God's people need God to intervene in life always. From the beginning of the covenant with Abraham, God was faithful and today God is still faithful to us.
However, time and again we forget that we belong to this God of steadfast love, and time and again God reminds us.
We don't have to look too far to see the reminders because "faithfulness will spring up from the ground," in other words, if you want to see God's faithfulness look at creation! Mountains reaching up into the heavens, oceans housing life beyond our ken, trees standing firm with roots digging deep and little snowdrops pushing their way through the frost-filled soil greeting us with a cheery hello!
"Righteousness will look down from the sky." We know that God doesn't live in outer space, but the Korahites, the writers of this Psalm didn't. So, for them, God's righteousness was located in God's dwelling place, the heavens. In this psalm, there is a coming together of the heavenly places and the earth, God reaches 'down' to us and God brings us 'up' to His home. The intimate act of kissing shows us that God's steadfast love, expressed in His righteousness towards us, reflects His faithfulness to His beloved children. What a wonderful God we worship, now how are you going to respond?
PRAYER:
Eternal God, thank you that you have never abandoned your beloved children, thank you that you surround us with signs of your steadfast love because You are righteous, give us eyes to see your faithfulness all around us and the desire to love you in return. Amen.