Daily Worship
Praise the Lord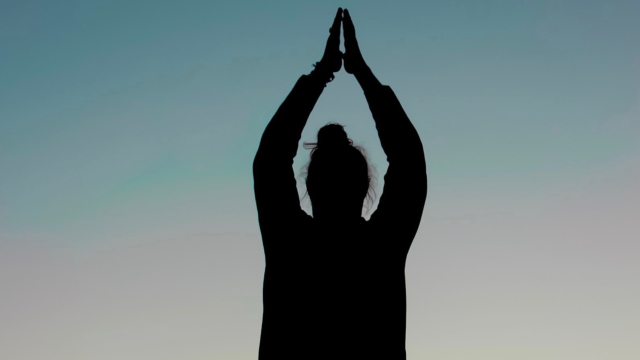 Psalm 105: 1-6, 22-45 (NRSV)
1 O give thanks to the Lord, call on his name,
make known his deeds among the peoples.
2 Sing to him, sing praises to him;
tell of all his wonderful works.
3 Glory in his holy name;
let the hearts of those who seek the Lord rejoice.
4 Seek the Lord and his strength;
seek his presence continually.
5 Remember the wonderful works he has done,
his miracles, and the judgments he has uttered,
6 O offspring of his servant Abraham,
children of Jacob, his chosen ones.

22 to instruct his officials at his pleasure,
and to teach his elders wisdom.

23 Then Israel came to Egypt;
Jacob lived as an alien in the land of Ham.
24 And the Lord made his people very fruitful,
and made them stronger than their foes,
25 whose hearts he then turned to hate his people,
to deal craftily with his servants.

26 He sent his servant Moses,
and Aaron whom he had chosen.
27 They performed his signs among them,
and miracles in the land of Ham.
28 He sent darkness, and made the land dark;
they rebelled against his words.
29 He turned their waters into blood,
and caused their fish to die.
30 Their land swarmed with frogs,
even in the chambers of their kings.
31 He spoke, and there came swarms of flies,
and gnats throughout their country.
32 He gave them hail for rain,
and lightning that flashed through their land.
33 He struck their vines and fig trees,
and shattered the trees of their country.
34 He spoke, and the locusts came,
and young locusts without number;
35 they devoured all the vegetation in their land,
and ate up the fruit of their ground.
36 He struck down all the firstborn in their land,
the first issue of all their strength.

37 Then he brought Israel out with silver and gold,
and there was no one among their tribes who stumbled.
38 Egypt was glad when they departed,
for dread of them had fallen upon it.
39 He spread a cloud for a covering,
and fire to give light by night.
40 They asked, and he brought quails,
and gave them food from heaven in abundance.
41 He opened the rock, and water gushed out;
it flowed through the desert like a river.
42 For he remembered his holy promise,
and Abraham, his servant.

43 So he brought his people out with joy,
his chosen ones with singing.
44 He gave them the lands of the nations,
and they took possession of the wealth of the peoples,
45 that they might keep his statutes
and observe his laws.
Praise the Lord!
During this time of lockdown, I have begun to learn basic Tai Chi. For me it is a form of body prayer and I commune with God using the movements of this ancient, eastern practice.
One of the actions is to stand with my hands in a prayerful pose, then raise them to the sky in a circle, bring them back round to the prayerful pose and repeat several times. This movement is called "Wise Being." The idea is to realise that in life we will have hard times and good times. Wisdom teaches us that both these times will pass. Moving my hands as I think of this, helps me remember that God is with me in every circumstance I find myself in, always.
Family and friends might get fed up listening to our woes, but God doesn't, ever! Family and friends might be absent unless there is a celebration, but God is present constantly, loving us steadfastly, singing over us with joy, even in our whining, in our faithlessness.
The Children of Israel are reminded throughout scripture of God's faithfulness in spite of their behaviour — like us, they forget easily that we belong to God, to all those who have gone before us and who will come after us. This family is one that won't abandon us when things are difficult, when we need a little extra support. This family is held in the great big love of the God Who brought the Children of Israel out of slavery with joy and singing. Wow! No wonder the psalmist commands us to, "Praise the Lord!"
PRAYER:
Faithful God, we praise You, we adore You, for You are God and when You gaze at us it is always with steadfast love. Thank You for your faithfulness throughout all our days, irrespective of what they hold. Amen.