Daily Worship
Unpacking Treasure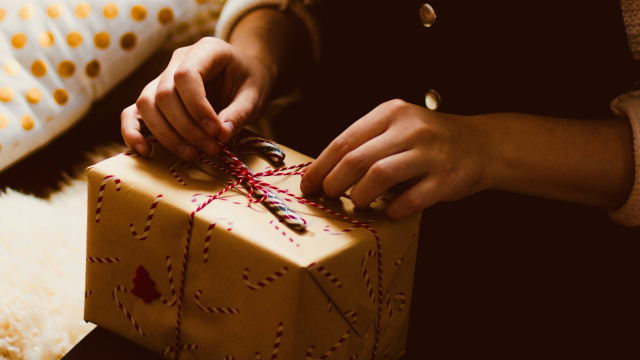 Colossians 2: 2-3 (NRSVA)
2 I want their hearts to be encouraged and united in love, so that they may have all the riches of assured understanding and have the knowledge of God's mystery, that is, Christ himself, 3 in whom are hidden all the treasures of wisdom and knowledge.
Ultimately, the most exciting boxes are the ones which have a bit of mystery about them. Boxes which have a clear picture of the content are perhaps less interesting, although still fun to open. Of course, too much mystery isn't necessarily a good thing. My first job in the UK in the 80s was on a reception desk and the first set of instructions I was given was about to how to treat 'suspicious packages'. That much excitement I didn't need and fortunately never had to handle.
Too much artificial mystery can also be frustrating. Pass the Parcel is great fun, but a gift of a giant box in which a chocolate bar is hidden within seventeen successively smaller wrapped boxes can be a bit anticlimactic.
Christian faith isn't supposed to be a constant trudge through layers of theological complexity, in search of the 'right' answers.
Instead it offers us the opportunity to continually explore the mystery of Christ, unpacking his treasures as we go. What Christian ministry gives us (and we are all ministers to one another in some way) is the opportunity to encourage one another in heart and unite one another in love as we explore that mystery together.
PRAYER:
God of mystery,
Every day you reveal yourself to us in new ways
Keep us searching and seeking for the treasures of wisdom and knowledge hidden within our everyday lives, however they come packaged on any given day.
Help us to value each new discovery.
And when the mystery feels too great, as some days it inevitably will, grant us companions to encourage us in heart and unite us in love.
In Jesus' name
Amen.