Daily Worship
The Strength Of An Eagle!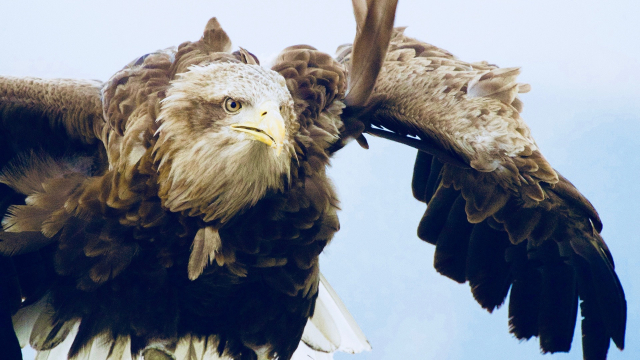 Isaiah 40: 27-31
27 Why do you say, O Jacob,
and speak, O Israel,
'My way is hidden from the Lord,
and my right is disregarded by my God'?
28 Have you not known? Have you not heard?
The Lord is the everlasting God,
the Creator of the ends of the earth.
He does not faint or grow weary;
his understanding is unsearchable.
29 He gives power to the faint,
and strengthens the powerless.
30 Even youths will faint and be weary,
and the young will fall exhausted;
31 but those who wait for the Lord shall renew their strength,
they shall mount up with wings like eagles,
they shall run and not be weary,
they shall walk and not faint.
Where does my strength come from?
The Lord,
The Maker of Heaven and Earth,
Whose strength never runs out,
And who will endure for ever and ever!
And so I can place my hope in Him.
He will be there when I need Him,
Enabling me to run the course to its end,
Providing the wind,
Encouraging me to spread my wings,
And to fly.
Soar.
Reaching the heights,
Where only eagles go.
Lord,
In you I place my trust,
My hope.
You,
Who stretched out the heavens
And formed the earth,
You who created life,
In sea, in air, on land;
You who knit me together in my mother's womb,
Who counted the hairs on my head,
Who knows my thoughts,
Whose palm bears my name engraved upon it,
You who calls me faithfully to follow…
Give me the courage to go.
Trusting that with your inspiration,
I will fly with the strength of an eagle.