Daily Worship
Sing out!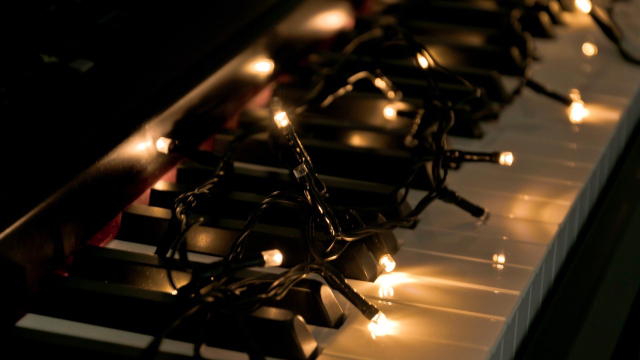 1 Samuel 2: 1-3 (GNT)
1 Hannah prayed:

"The Lord has filled my heart with joy;
how happy I am because of what he has done!
I laugh at my enemies;
how joyful I am because God has helped me!

2 "No one is holy like the Lord;
there is none like him,
no protector like our God.
3 Stop your loud boasting;
silence your proud words.
For the Lord is a God who knows,
and he judges all that people do.
Echoes of Mary's 'Magnificat' ring in our ears as we listen to Hannah's prayer-song. You just can't help singing out to the Lord when his love is bursting within you and overflowing from your heart! And even if you're like me — not the best singer in the world — you just have to belt it out anyway! If you have never listened to Hezekiah Walker singing 'Every praise' then get on to YouTube and sing along, I bet you can't resist! Get those Christmas carols going too, I love singing them right through December and into early January, they are wonderful hymns of praise and warm our hearts. "Where meek souls will receive him, still the dear Christ enters in." (from 'O little town of Bethlehem') Hallelujah! May grace come to your town this Christmas! May grace come to your life this Christmas!
PRAYER:
Thank you, God, for sending Jesus. Thank you, Jesus that you came. Holy Spirit, please teach us more about how to live in love and grace. And let our souls and voices sing out your greatness in one voice with Hannah and Mary and all your people in heaven and on earth. Amen.