Daily Worship
Waiting with grace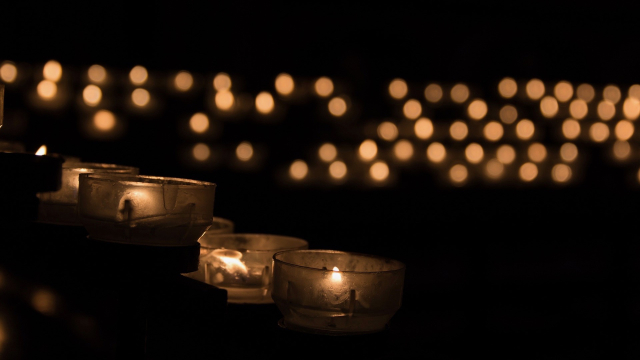 2 Peter 3: 11-18 (GNT)
11 Since all these things will be destroyed in this way, what kind of people should you be? Your lives should be holy and dedicated to God, 12 as you wait for the Day of God and do your best to make it come soon—the Day when the heavens will burn up and be destroyed, and the heavenly bodies will be melted by the heat. 13 But we wait for what God has promised: new heavens and a new earth, where righteousness will be at home.

14 And so, my friends, as you wait for that Day, do your best to be pure and faultless in God's sight and to be at peace with him. 15 Look on our Lord's patience as the opportunity he is giving you to be saved, just as our dear friend Paul wrote to you, using the wisdom that God gave him. 16 This is what he says in all his letters when he writes on the subject. There are some difficult things in his letters which ignorant and unstable people explain falsely, as they do with other passages of the Scriptures. So they bring on their own destruction.

17 But you, my friends, already know this. Be on your guard, then, so that you will not be led away by the errors of lawless people and fall from your safe position. 18 But continue to grow in the grace and knowledge of our Lord and Savior Jesus Christ. To him be the glory, now and forever! Amen.
As we await Christmas, the coming of Jesus into the world, we also take a moment to wonder when he might come again. But the moment soon passes. Not that we don't believe he will come again, we do. But "when?" is not the question we should be asking because we also ask, "Does it really matter when he comes again?" Our task is not to wonder when but simply to grow in grace as we live out our Christian faith day by day.
PRAYER:
Lord God, by your grace, may you find us at all times faithful and loving, shaping our lives and shaping our world in your way. Against the momentous backdrop of that Day when you will come again, help us now to keep life in perspective; help us to discern the important from the unimportant. We thank you for our families and friends – bless them and the love and life we share as we celebrate the wonderful season and message of Christmas. In Jesus' name. Amen.