Daily Worship
Having a sense of humour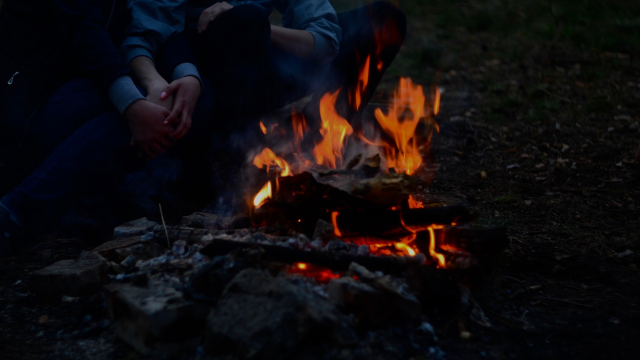 Isaiah 9: 2-4 (NRSVA)
2 The people who walked in darkness
have seen a great light;
those who lived in a land of deep darkness—
on them light has shined.
3 You have multiplied the nation,
you have increased its joy;
they rejoice before you
as with joy at the harvest,
as people exult when dividing plunder.
4 For the yoke of their burden,
and the bar across their shoulders,
the rod of their oppressor,
you have broken as on the day of Midian.
This week we end the overall theme of 'Making Sense Of It' by looking at a number of different senses. Take humour for instance, it is an interesting by-product, often coming out of pain and discomfort. Often it is a mechanism we use to help us live beyond the consequences of an ordeal. Humour can often be a subconscious response to ensure that what has happened to us is placed in a proper perspective and does not define us.
In today's reading the prophet Isaiah waxes lyrical about the joy and sheer excitement of knowing the crippling days of occupation for a nation has come to an end. He describes it as walking into the light.
It got me thinking of the joy and laughter that is experienced when we find ourselves relieved of the tyranny of a bully, a project, a lifestyle, or an illness. Humour helps us express the sheer delight of it. There are no words to express this feeling so we find ourselves laughing. Sometimes it is our sense of humour that invades the sheer impossibility of a situation and causes us laugh in the face of a great trial and in doing so somehow joy breaks through into our sorrow and brings a new perspective of hope.

PRAYER:
Dancing in the moonlight
Lord,
Today I pray for my sister and my brother
Lost in the darkness
Hiding in the shadows
Give them the courage you gave me
To take another step
I never dreamt this could happen
I mean
Walking out free into the light
I never thought I could dance like a mandala
But here I am
Dancing in the moonlight
Laughing with the fireflies
With "Toploader" playing in my head*
Waiting for the morning sun to rise
I know it's not all over
There's still darkness around
But the moonlight
Has given me a glimpse of the light
A reflection of the sun
And I believe
I will jive in the Sunlight
And laugh again at my moves
As I dance with my sense of humour
Joy has found me even in the darkness
*'Toploader' had a hit with a song "Dancing in the Moonlight" in 2009