Daily Worship
Having a sense of being "tuned-in"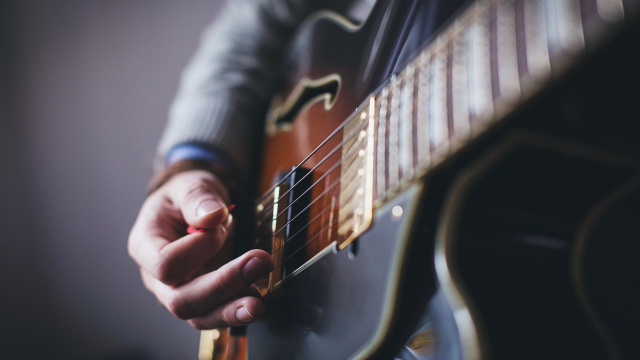 Psalm 27: 1-9 (NRSVA)
1 The Lord is my light and my salvation;
whom shall I fear?
The Lord is the stronghold of my life;
of whom shall I be afraid?

2 When evildoers assail me
to devour my flesh—
my adversaries and foes—
they shall stumble and fall.

3 Though an army encamp against me,
my heart shall not fear;
though war rise up against me,
yet I will be confident.

4 One thing I asked of the Lord,
that will I seek after:
to live in the house of the Lord
all the days of my life,
to behold the beauty of the Lord,
and to inquire in his temple.

5 For he will hide me in his shelter
in the day of trouble;
he will conceal me under the cover of his tent;
he will set me high on a rock.

6 Now my head is lifted up
above my enemies all around me,
and I will offer in his tent
sacrifices with shouts of joy;
I will sing and make melody to the Lord.

7 Hear, O Lord, when I cry aloud,
be gracious to me and answer me!
8 'Come,' my heart says, 'seek his face!'
Your face, Lord, do I seek.
9 Do not hide your face from me.

Do not turn your servant away in anger,
you who have been my help.
Do not cast me off, do not forsake me,
O God of my salvation!
Here's a psalm worth tuning into, especially when you've been dancing in the moonlight. Perhaps this psalm echoes Paulo Nutini's refrain of "Nothin's gonna bring me down" from his song Pencil Full of Lead. It's just an amazing thing to begin to experience a confidence in God that nothing can shake. It's a sense of being tuned into something that is irresistible and in-contradictable.

Here the psalmist is saying to God, I want to stay in this state always. He continues to explain that feeling this way means he's ready to praise God and sing out God's praises at the top of his voice. I particularly identify with the line in Eugene Peterson's translation of this psalm where he says, "You've always been right there for me; don't turn your back on me now."

The psalmist displays a sense of vulnerability especially when he's going to sing his best song ever in praise of God. It's as though there is just that slight doubt — what if I go all out for God and discover He's moved on? Or he's playing a hide and seek game on me and he's not tuned in? However, he remind himself and his readers that God is God and we are his creatures. We are never his equals. So being tuned in is to wait, knowing God always turns up on our side.

PRAYER:
Lord,
You hold me high
I feel I'm like a child
Sitting on your shoulders
Admiring the view
I can see what's going on
Nothing can touch me
You're holding me secure
Don't put me down.
On your shoulders
I'm tuned in to you
I feel your breath
I can touch your face
I can make you smile
And you make me sing
When I'm standing with my feet on the ground
I'm earth bound
I can't see through the crowd
But on your shoulders
I can see the way ahead.
Lord,
Keep me on your shoulders
I want you to walk with me
Sitting here I have everything
Nothing's gonna pull me down