Daily Worship
The Secret Heroine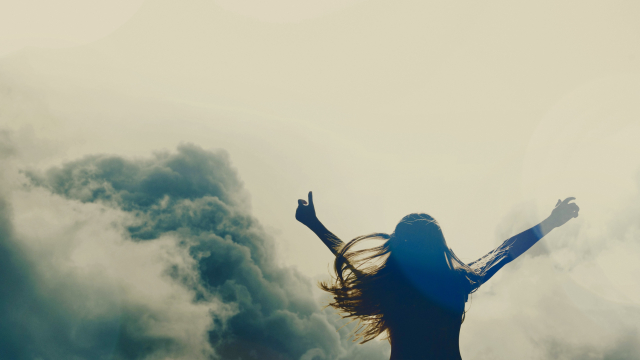 Psalm 113 (NIVUK)
1 Praise the Lord.

Praise the Lord, you his servants;
praise the name of the Lord.
2 Let the name of the Lord be praised,
both now and for evermore.
3 From the rising of the sun to the place where it sets,
the name of the Lord is to be praised.

4 The Lord is exalted over all the nations,
his glory above the heavens.
5 Who is like the Lord our God,
the One who sits enthroned on high,
6 who stoops down to look
on the heavens and the earth?

7 He raises the poor from the dust
and lifts the needy from the ash heap;
8 he seats them with princes,
with the princes of his people.
9 He settles the childless woman in her home
as a happy mother of children.

Praise the Lord.
Today's reading reminds us in every circumstance to praise God. The impact of praise and worship can have a very positive effect on our moods, attitudes, and outlook on life.
It is fascinating to read this psalm alongside our key text for the week 1 Samuel 2: 1-10 which we looked at on Sunday. The two texts closely echo one another thematically and structurally with praise towards God who is capable of profound reversals in circumstances. With Psalm 113 we can pray alongside Hannah.
Her story in the midst of a dysfunctional and corrupt situation shows that God still listens to the cries of the oppressed and disappointed. If you read through all the stories in the books of Samuel it is the faithfulness of Hannah that outstrips them all. She is the secret heroine.
Psalm 113 invites us when we are overwhelmed with trouble and injustice to look to God. To just speak his name. To shout a Hallelujah in defiance! When everyone else sees failure God can sees faithfulness. Don't be discouraged. Change is coming — get ready — sing a Hallelujah.
Hallelujah
Lord,
When I sing
A hallelujah
I feel I'm flying
I'm defying that feeling
I'm falling
And instead
Discovering
Your faithfulness
Is unending
I fly higher
It's then
I want to
Cry
Cry out
Cry aloud
Cry out loud
HALLELUJAH