Daily Worship
A Sacred Companion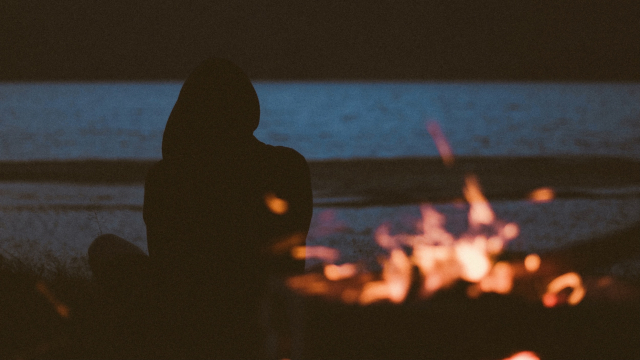 Daniel 3: 13-28 (NIVUK)
13 Furious with rage, Nebuchadnezzar summoned Shadrach, Meshach and Abednego. So these men were brought before the king, 14 and Nebuchadnezzar said to them, 'Is it true, Shadrach, Meshach and Abednego, that you do not serve my gods or worship the image of gold I have set up? 15 Now when you hear the sound of the horn, flute, zither, lyre, harp, pipe and all kinds of music, if you are ready to fall down and worship the image I made, very good. But if you do not worship it, you will be thrown immediately into a blazing furnace. Then what god will be able to rescue you from my hand?'

16 Shadrach, Meshach and Abednego replied to him, 'King Nebuchadnezzar, we do not need to defend ourselves before you in this matter. 17 If we are thrown into the blazing furnace, the God we serve is able to deliver us from it, and he will deliver us[a] from Your Majesty's hand. 18 But even if he does not, we want you to know, Your Majesty, that we will not serve your gods or worship the image of gold you have set up.'

19 Then Nebuchadnezzar was furious with Shadrach, Meshach and Abednego, and his attitude towards them changed. He ordered the furnace to be heated seven times hotter than usual 20 and commanded some of the strongest soldiers in his army to tie up Shadrach, Meshach and Abednego and throw them into the blazing furnace. 21 So these men, wearing their robes, trousers, turbans and other clothes, were bound and thrown into the blazing furnace. 22 The king's command was so urgent and the furnace so hot that the flames of the fire killed the soldiers who took up Shadrach, Meshach and Abednego, 23 and these three men, firmly tied, fell into the blazing furnace.

24 Then King Nebuchadnezzar leaped to his feet in amazement and asked his advisors, 'Weren't there three men that we tied up and threw into the fire?'

They replied, 'Certainly, Your Majesty.'

25 He said, 'Look! I see four men walking around in the fire, unbound and unharmed, and the fourth looks like a son of the gods.'

26 Nebuchadnezzar then approached the opening of the blazing furnace and shouted, 'Shadrach, Meshach and Abednego, servants of the Most High God, come out! Come here!'

So Shadrach, Meshach and Abednego came out of the fire, 27 and the satraps, prefects, governors and royal advisors crowded around them. They saw that the fire had not harmed their bodies, nor was a hair of their heads singed; their robes were not scorched, and there was no smell of fire on them.

28 Then Nebuchadnezzar said, 'Praise be to the God of Shadrach, Meshach and Abednego, who has sent his angel and rescued his servants! They trusted in him and defied the king's command and were willing to give up their lives rather than serve or worship any god except their own God.
24b "Wasn't it three men, bound, that we threw inside the furnace?"
The advisers answered the king, "Certainly, Your Majesty."
25 The king avowed, "There, I see four men, free, walking about inside the fire. There's no effect on them. The appearance of the fourth is like a divine being."
(Translation, John Goldingay, The Bible for Everyone, SPCK, 2018)
Unexpectedly present God,
not usually seen with our eyes,
our gentle, sacred companion,
we worship you.
We should know to look for you,
the holy One who has been God with our mothers and fathers.
You shared a laugh with Sarah,
You called out to young Samuel,
You interrupted the life of the chariot riding Ethiopian,
You sent your Spirit with the sent apostle Phoebe.
And how can we tell of all those others,
the lonely mother in an inner-city tenement,
the strong worker frustrated by unemployment,
the young ones overwhelmed by their social media content.
Strangely present God you have been with them all,
those who names we know,
those whose names we've forgotten
those whose stories are known only to you.
Father, glimpsed in the fire where we struggle,
we bless you that you share in our suffering.
Saviour, whose feet were dusty from the road,
we bless you that you walk beside us.
Spirit, who is constantly blowing,
we bless you that you move among us.
Sacred companion, fellow human for whom Christ died,
we give thanks for your fellowship on the way.
God who opens blind eyes,
open our blind eyes.
May we see you when you are our companion,
when you like a divine being are present with us,
not only when the trial is over, but even in the burning flames.
May we have eyes to see the precious ones who journey with us,
give us sacred grace to welcome and treasure each sacred companion you bring to us.
Father, Son and Holy Spirit,
eternal companions,
work in our lives that we may be to someone today
a sacred companion for them.
Show us the fiery furnace we must enter,
the suffering one we can walk beside.
In the same way as our sacred companions have held our hands,
may we hold the hand of someone who needs a sacred companion.