Daily Worship
What does the PPE of Light look like?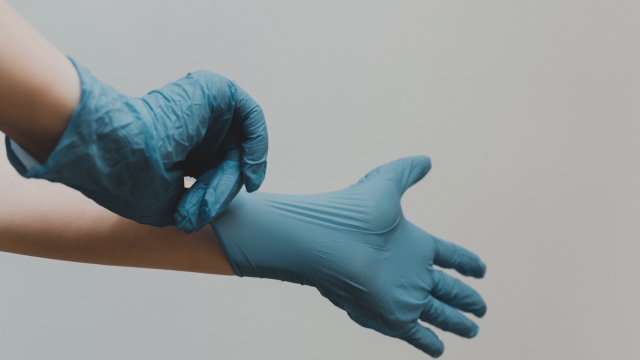 Romans 13: 11-14 and Ephesians 6: 10-18 (NRSV)
[Romans 13] 11 Besides this, you know what time it is, how it is now the moment for you to wake from sleep. For salvation is nearer to us now than when we became believers; 12 the night is far gone, the day is near. Let us then lay aside the works of darkness and put on the armor of light; 13 let us live honorably as in the day, not in reveling and drunkenness, not in debauchery and licentiousness, not in quarreling and jealousy. 14 Instead, put on the Lord Jesus Christ, and make no provision for the flesh, to gratify its desires.

[Ephesians 6] 10 Finally, be strong in the Lord and in the strength of his power. 11 Put on the whole armor of God, so that you may be able to stand against the wiles of the devil. 12 For our struggle is not against enemies of blood and flesh, but against the rulers, against the authorities, against the cosmic powers of this present darkness, against the spiritual forces of evil in the heavenly places. 13 Therefore take up the whole armor of God, so that you may be able to withstand on that evil day, and having done everything, to stand firm. 14 Stand therefore, and fasten the belt of truth around your waist, and put on the breastplate of righteousness. 15 As shoes for your feet put on whatever will make you ready to proclaim the gospel of peace. 16 With all of these, take the shield of faith, with which you will be able to quench all the flaming arrows of the evil one. 17 Take the helmet of salvation, and the sword of the Spirit, which is the word of God.

18 Pray in the Spirit at all times in every prayer and supplication. To that end keep alert and always persevere in supplication for all the saints.
Which of us could have seen, as we celebrated Christmas and New Year, that 2020 would be like this? We have lost friends. We have not seen family for months. Our careful plans have been wiped out. I have not stepped foot in my office since March. My daughter just got her GCSE results last week having sat no exams. My healthcare worker friends have stared their own deaths in the face.
Our passage from Ephesians is a well known one about putting on armour to face the spiritual warfare experienced by every Christian. Paul, were he writing today, might have been tempted to use the language, not of the battlefield, but of the Covid ward. The facemarks and gloves and visors and gowns we have become so familiar with can be seen in a spiritual context too. We need the protection God can give us to keep strong in our faith, to deepen in our relationship with Jesus and to give us the courage to take God's love to our communities.
Life just got that bit more complicated this year — that bit less predictable, that bit more frightening. But God stands with us, faithful as ever, ready to guide us and hold us in his love.
PRAYER:
Father God, may you be our safety gear. Protect us and strengthen us. Give us courage to face all the world throws at us, secure in the knowledge that nothing can shake your love for us. Amen.