Daily Worship
Asking God for Guidance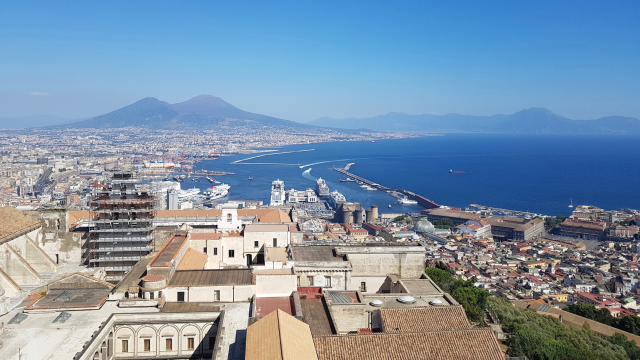 Psalm 119: 33-40 (NRSV)
33 Teach me, O Lord, the way of your statutes,
and I will observe it to the end.
34 Give me understanding, that I may keep your law
and observe it with my whole heart.
35 Lead me in the path of your commandments,
for I delight in it.
36 Turn my heart to your decrees,
and not to selfish gain.
37 Turn my eyes from looking at vanities;
give me life in your ways.
38 Confirm to your servant your promise,
which is for those who fear you.
39 Turn away the disgrace that I dread,
for your ordinances are good.
40 See, I have longed for your precepts;
in your righteousness give me life.
Last year we took a self-drive holiday in Italy. Our hire car came with sat-nav which I thought would make life easier. One day it persistently tried to take me the wrong way up a one-way street where two pedestrians would have struggled to walk side by side. But the most frustrating journey was where we tried to get it to take us to the car park on Mount Vesuvius. The volcano is really pretty obvious to all, but could we find the road to the parking? We got there eventually but I had a few strong words for my electronic guide!
Our trip to the mountain was a good analogy for the Christian life. We knew where we wanted to get to, but there were a lot of dead ends, wrong turnings and — frankly — dangers we should have been keeping away from. We lacked guidance and didn't know which way to turn.
This psalm makes it clear that we have God's word for guidance and I would agree wholeheartedly that there is no better help through life. But our society makes it pretty difficult to stick to that. We live in an age of subjective moralism and post-modernist ideas where the reality of God's truth is often thrown out because it does not pander to 21st century fashion. Our challenge is to stick to God's guidance while we also engage with the culture and love the people of the society in which God has placed us. The further into the background we let God's word slip, the harder that is for us.
PRAYER:
Lord, let your word be our guide. Show us clearly how we should make our decisions and stand with us as we live out your love for the world. Amen.