Daily Worship
We're meant to do this together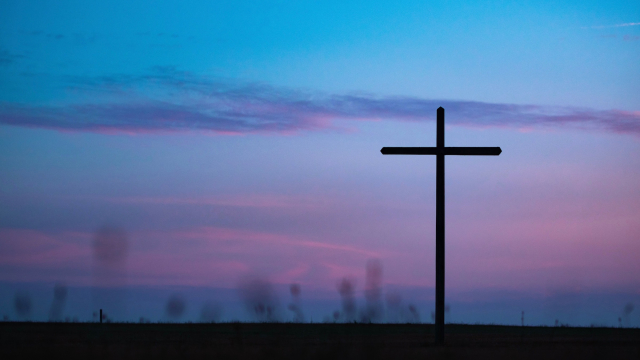 Matthew 18: 15-20 (NRSV)
15 "If another member of the church sins against you, go and point out the fault when the two of you are alone. If the member listens to you, you have regained that one. 16 But if you are not listened to, take one or two others along with you, so that every word may be confirmed by the evidence of two or three witnesses. 17 If the member refuses to listen to them, tell it to the church; and if the offender refuses to listen even to the church, let such a one be to you as a Gentile and a tax collector. 18 Truly I tell you, whatever you bind on earth will be bound in heaven, and whatever you loose on earth will be loosed in heaven. 19 Again, truly I tell you, if two of you agree on earth about anything you ask, it will be done for you by my Father in heaven. 20 For where two or three are gathered in my name, I am there among them."
When the world was working normally and I spent my working days in an office in London, I would try whenever I could to go to the lunchtime service at St Helen's Bishopsgate. It's a triumph of organisation — within 40 minutes, there has been worship, prayer, reading from the Bible and a talk. They lay on excellent soup and sandwiches and it's packed, twice a week.
St Helen's is famous for its strong, authentic Bible-based teaching. Over the years, its success has led to new outreach at St Nicholas Cole Abbey and, perhaps showing the most faith, a mission to the London legal community in Fleet Street.
One talk which sticks in my head was about relationships. It was about how, in order to be a happy, well-adjusted individual we need to have the right relationship with God and the right relationship with colleagues, friends and family here on earth. The vicar illustrated his point by talking about the "vertical" (God) relationship and the "horizontal" (people) relationship. By careful use of his hands, he described the shape of a cross.
Jesus gives us the opportunity to have a right relationship with God and with people we share the planet with.

PRAYER:
Lord, I ask you to shape my relationships with you and with my fellow humans. Make me fully your child in my thoughts, words and actions. Amen.