Daily Worship -
Give thanks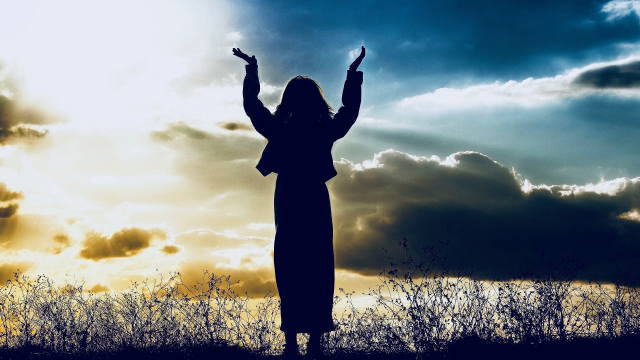 1 Samuel 2: 1-2
2 Hannah prayed:

"The Lord has filled my heart with joy;
how happy I am because of what he has done!
I laugh at my enemies;
how joyful I am because God has helped me!

2 "No one is holy like the Lord;
there is none like him,
no protector like our God.
Childbirth, I'm guessing, must be pretty hard and painful – I'm told it is (by my lovely wife) and certainly from a spectator's point of view it certainly looks that way! But once it is all over and the bundle is in the arms the smiles and the joy kick in! Easy for me to say! Hannah prays with joyful words to the Lord for her son, just as Mary sang a song of praise when she was expecting Jesus!
When we are troubled or up against it in some way, we turn to God for help. Elvis sang it beautifully in his Gospel song, "Why must it be that only when we're lonely, and hopes are dim, we call on him…Why don't we call on him before we lose our way…count our blessings and thank him while we may." Tough times come to us all and God will be there to help us; let us, however, keep a sharper eye out for the good things in life and turn to God each day to give him thanks.
Prayer:
Today I awake, and you, Lord God, are all around me. Whatever this day holds I know you and I will be able to handle it together. But before I go any further, let me thank you for no one is holy like you, Lord; there is none like you, no protector like you. Thank you! Amen.