Daily Worship
Fishing for righteousness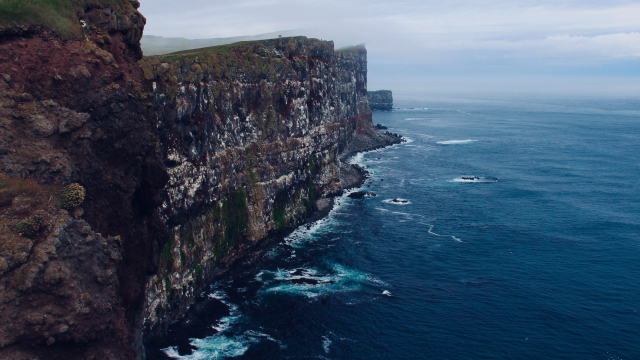 Psalm 69: 1-15 (NRSVA)
1 Save me, O God,
for the waters have come up to my neck.
2 I sink in deep mire,
where there is no foothold;
I have come into deep waters,
and the flood sweeps over me.
3 I am weary with my crying;
my throat is parched.
My eyes grow dim
with waiting for my God.
4 More in number than the hairs of my head
are those who hate me without cause;
many are those who would destroy me,
my enemies who accuse me falsely.
What I did not steal
must I now restore?
5 O God, you know my folly;
the wrongs I have done are not hidden from you.
6 Do not let those who hope in you be put to shame because of me,
O Lord God of hosts;
do not let those who seek you be dishonoured because of me,
O God of Israel.
7 It is for your sake that I have borne reproach,
that shame has covered my face.
8 I have become a stranger to my kindred,
an alien to my mother's children.
9 It is zeal for your house that has consumed me;
the insults of those who insult you have fallen on me.
10 When I humbled my soul with fasting,
they insulted me for doing so.
11 When I made sackcloth my clothing,
I became a byword to them.
12 I am the subject of gossip for those who sit in the gate,
and the drunkards make songs about me.
13 But as for me, my prayer is to you, O Lord.
At an acceptable time, O God,
in the abundance of your steadfast love, answer me.
With your faithful help 14 rescue me
from sinking in the mire;
let me be delivered from my enemies
and from the deep waters.
15 Do not let the flood sweep over me,
or the deep swallow me up,
or the Pit close its mouth over me.
My first impression from Psalm 69 is that we are dealing with a severely distressed David.


The lament starts with a scene from Baywatch. For a moment, picture David falling from an ocean cliff, something similar to what you would find at Kilt Rock on the Isle of Skye. He's badly bruised from the tumble and barely able to cling onto the sidewall.


He feels drained and hurt. Isolated and alone. Ready to accept his fate.


So he reaches out in desperation to God with words like, "rescue me, do not let me sink", "do not let the floodwaters engulf me, or the depths swallow me up."


You've been there. Maybe that's exactly where you are — right now. You just can't seem to see yourself getting out of 'this one.'
Isn't it incredible how God draws us close when we reach a state of complete surrender? It's the revelation that only God will be able to help — when miracles take place. Extraordinary situations requires extraordinary intervention. When you're ready to drown, you become very dependent on a (s)Saviour.
And if you have any reference of life-saving, the Coast Guard or seen Ashton Kutcher dangling from a chopper to save shipwrecked civilians in 'The Guardian' you'll be aware that often the evacuees become their worst enemy.
They can't seem to let go… of the sinking ship, the raft or rock their clinging to. Their fear, pain and anxiety becomes their false sense of security. Survival-mode.
Accidents happen. We can't control them. But we do have the power to overcome them. It often entails releasing our hurt before things can get better. Before we can be saved. Before reaching out.
Richard Rohr says: "If we do not transform our pain, we will most assuredly transmit it…"
Jesus came to save us. But first, we need to let go. Of ourselves. Our urge to control. And only then, can we transmit pain and be rescued by the Saviour.
PRAYER:
You are my Saviour, Jesus.
Only you can help me make sense of my darkness.
Rescue me and rid me of resentment and selfishness.