Daily Worship
Conversation with God CCTV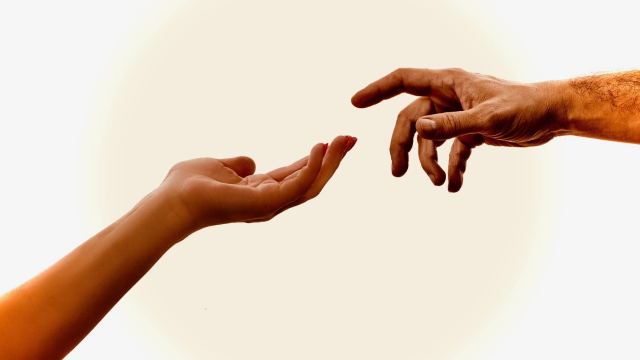 Psalm 33: 12-22 (NRSVA)
12 Happy is the nation whose God is the Lord,
the people whom he has chosen as his heritage.

13 The Lord looks down from heaven;
he sees all humankind.
14 From where he sits enthroned he watches
all the inhabitants of the earth—
15 he who fashions the hearts of them all,
and observes all their deeds.
16 A king is not saved by his great army;
a warrior is not delivered by his great strength.
17 The war horse is a vain hope for victory,
and by its great might it cannot save.

18 Truly the eye of the Lord is on those who fear him,
on those who hope in his steadfast love,
19 to deliver their soul from death,
and to keep them alive in famine.

20 Our soul waits for the Lord;
he is our help and shield.
21 Our heart is glad in him,
because we trust in his holy name.
22 Let your steadfast love, O Lord, be upon us,
even as we hope in you.
Imagine the scene…
I was walking in a familiar street but I couldn't put a name on it. I turned the next corner and again it was all familiar but a little bit unfamiliar. It was quite beautiful, a river running down the middle of the road. I stopped to ask directions and was greeted like a long lost friend. "He's expecting you" the lad said with a warm smile.
With the touch of his hand He had brought me to a good place. I felt to be honest absolutely wonderful. It was like being at home with all the chores done and the best of your life still to come.
"So you want to chat with me about the eternal CCTV system." At that point I knew I was in for a long theological exposition.
I couldn't help but ask: "So do you actually see everything past present and future?"
He smiled, "Of course."
"How does that work?"
He laughed, and continued "Even if I wanted to explain it, you couldn't make sense of it. You see you're not wired to understand my thoughts. I actually had this conversation centuries ago with Isaiah, you know the Old Testament prophet, I said to him, Isaiah, my thoughts are not your thoughts, neither are your ways my ways. He actually wrote about it in one of his books. Isaiah chapter 55 you should check it out." I did and I have come to the conclusion if God sees everything I need to stop pretending and start acknowledging I need his help to make sense of the world I'm in.
Prayer:
God of the Eternal CCTV
Search out
My sinful thoughts and action
Wipe that part of the disk clean
For I am ashamed to own many of my past actions
I don't have a password
I can't make the changes
So I ask you to wipe me clean
In Jesus name
Reboot my life
Give me a new username and password
Take what I have messed up
And rework it into the story of grace
In order that what has been lost
May be reclaimed
And reworked
Into your story of redemption