Daily Worship
Boxes, Boxes, Boxes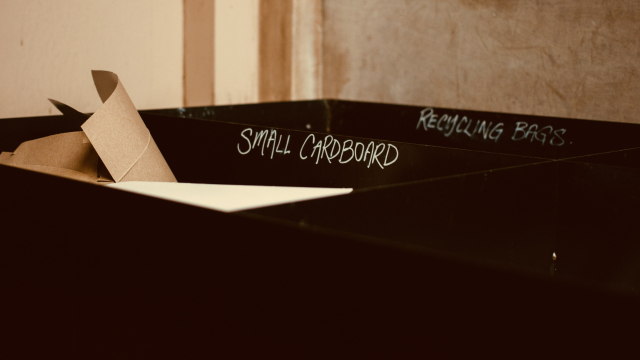 Luke 3: 21-22 (NRSVA)
21 Now when all the people were baptized, and when Jesus also had been baptized and was praying, the heaven was opened, 22 and the Holy Spirit descended upon him in bodily form like a dove. And a voice came from heaven, 'You are my Son, the Beloved; with you I am well pleased.'
In my garage at the moment are two enormous boxes. They originally contained the digital piano I ordered as part of a 'big birthday' plan to explore new avenues of creativity. The boxes are in my garage rather than at the recycling centre because I instantly realised that they could be tremendous fun for the grandkids who were due to visit a week later. This proved to be the case. We didn't end up creating any boats or rocket ships, but granddaughter number one — aged almost three — took great delight in hiding Nana inside the box (thoughtfully providing me with a cushion and a blanket first).
Now that the family visit is past I need to decide whether the boxes are still useful. Online ordering means we are ever increasingly awash with packaging and it is useful, indeed necessary, to have regular clear outs.
Baptism also offers us a chance for such a clear out. God issues this loving invitation to explore a new way of being and doing. It's a good time to have a look at what we want to keep and what really needs to be chucked out.
"Come, child, follow me"
"Can I take this with me?"
"Do you need it? Is it precious? Is it useful?"
"Well.."
"Leave it, my beloved one. There is so much more ahead'
PRAYER:
Lord,
Give me the will to flatten the packaging I no longer need
Amen