Daily Worship
Anticipation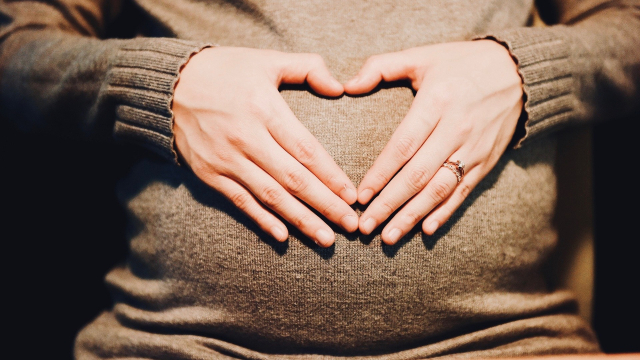 Luke 1: 39-45 (NRSVA)
39 In those days Mary set out and went with haste to a Judean town in the hill country, 40 where she entered the house of Zechariah and greeted Elizabeth. 41 When Elizabeth heard Mary's greeting, the child leapt in her womb. And Elizabeth was filled with the Holy Spirit 42 and exclaimed with a loud cry, 'Blessed are you among women, and blessed is the fruit of your womb. 43 And why has this happened to me, that the mother of my Lord comes to me? 44 For as soon as I heard the sound of your greeting, the child in my womb leapt for joy. 45 And blessed is she who believed that there would be a fulfilment of what was spoken to her by the Lord.'
Two women
One older
One younger
Sharing the moment
and the miracle of life.
Bearing within them
joy and delight
dread and foreboding
the heights and depths
of mothering.
And sensing, in their joy and wonder
the portent of grief and despair
as the child each is carefully nurturing
escapes the confines of the protective womb
and grows to adulthood
released into a world
that is cruel and uncaring
harsh and unfeeling
to be used and abused
by those whose cause needs evil
for its fulfilment.
Two mothers
who stand with all mothers
who witness the wounding of their children
and who bear those wounds
deep in their souls.
Wounds that will never be healed
never be eased
because they strike at the heart
of the essence of love
they cut to the core
of what gives life
they leave a gaping hole
that will never be filled.
Two women
Sharing the joy of the moment
Anticipating the grief that is to come.