Blog
Christmas is coming! Chubby geese!
Christmas is coming, which has got James Cathcart thinking about chubby geese…
Whenever someone says the phrase "Christmas is coming…" I immediately think "…the goose is getting fat." This is because a number of years ago I took part in a local Christmas pantomime, the first line of which was "Christmas is coming! The goose is getting fat!" (from the nursery rhyme). Much else of that pantomime is a blur from the itchy purple wig to the probably ill advised Wham! singalong at the end. But I can't forget that goose.
Working as I do in the world of emerging church practice, "Christmas is coming" is a phrase I hear a lot. Most of us can expect the shops to be declaring 'Christmas is coming!' from at least October, but for me it's an occupational hazard for the second half of the year. I remember Albert and I sheltering under some air conditioning in July out of the heatwave discussing Christmas. So I hear the phrase 'Christmas is coming!' a lot, and consequently find myself thinking about chubby geese, a lot.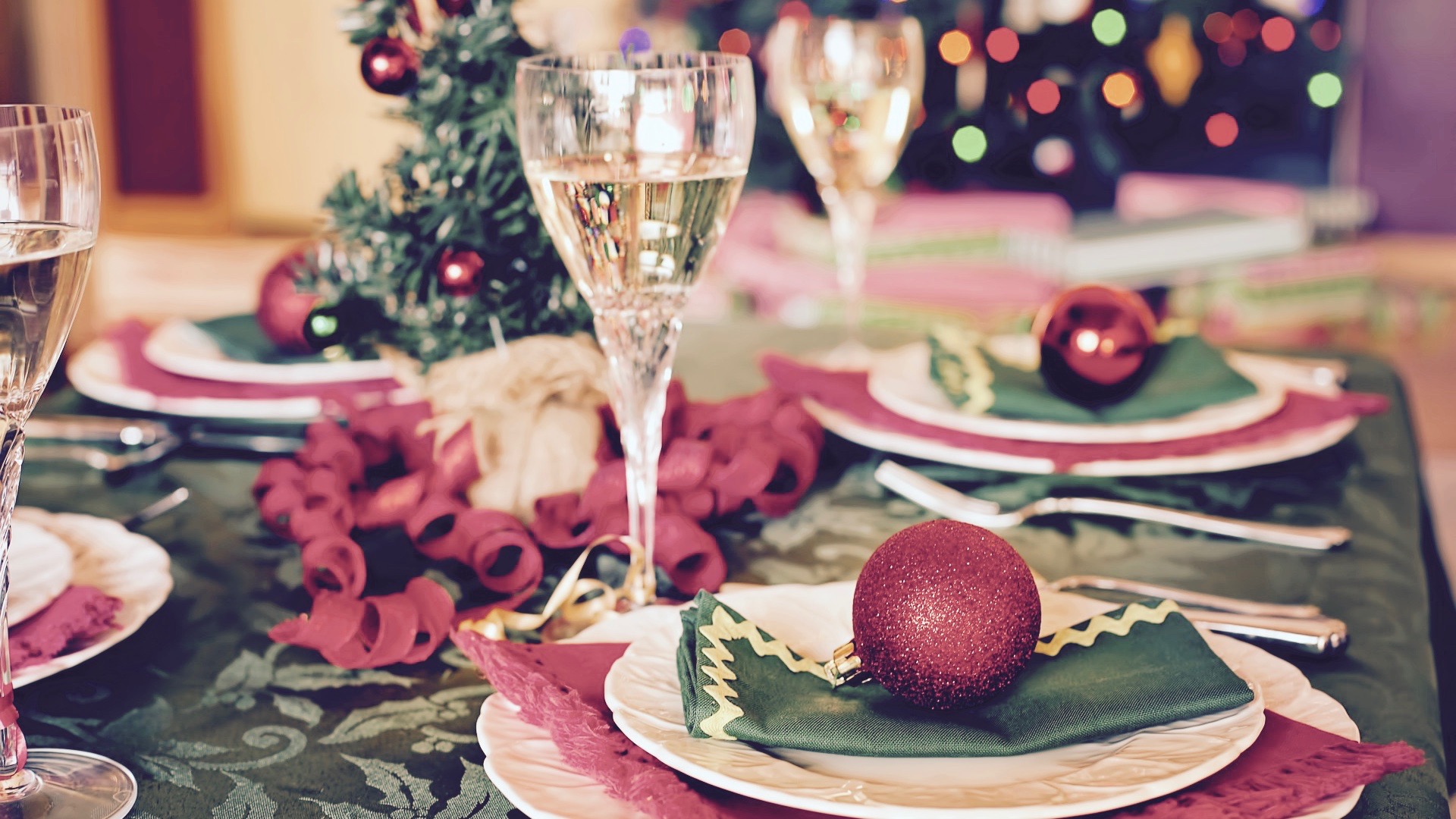 I love my food. To my wife's despair I like to chat about lunch while having breakfast, and will discuss dinner at lunch, and what to have tomorrow at dinner. I like to know where my next meal is coming from, and the one after that. I find myself weeks in advance wondering what I will have for dinner - even when it's not Christmas dinner. So imagine what I'm like about Christmas dinner? I'm fortunate enough to know that food is coming, and so all this anticipation is enjoyable, but it reminds me all the time of those who can't be so sure. When we get too caught up in our heads our hunger can be a useful reminder of the needs we all share - other people's needs can seem abstract until we feel that pang in our gut.
This time of year can turn many of us who are normally blasé about food into culinary obsessives, meticulously panning shopping lists, menus, and Christmas dinner preperation schedules (I have a friend who uses a spreadsheet...). I think there's absolutely nothing wrong with entering into the spirit of the feasting. Rather than feeling guilty about it we should expand our appetite even further - who else can we include, invite, involve? Let's make Christmas dinner so extravagant that we not only feed ourselves but also several others. Many organisations offer suspended payments for food over Christmas, in the dark and cold of winter buying Christmas dinner for someone who could really appreciate it, is a blessing to both of you.
So every time I think "The goose is getting fat!" it gets me thinking about Christmas dinner. But what to have? The aforementioned chubby goose? Turkey? Something else entirely? Maybe I can find inspiration from somewhere further afield. There are so many options, people to consider, traditions to remember...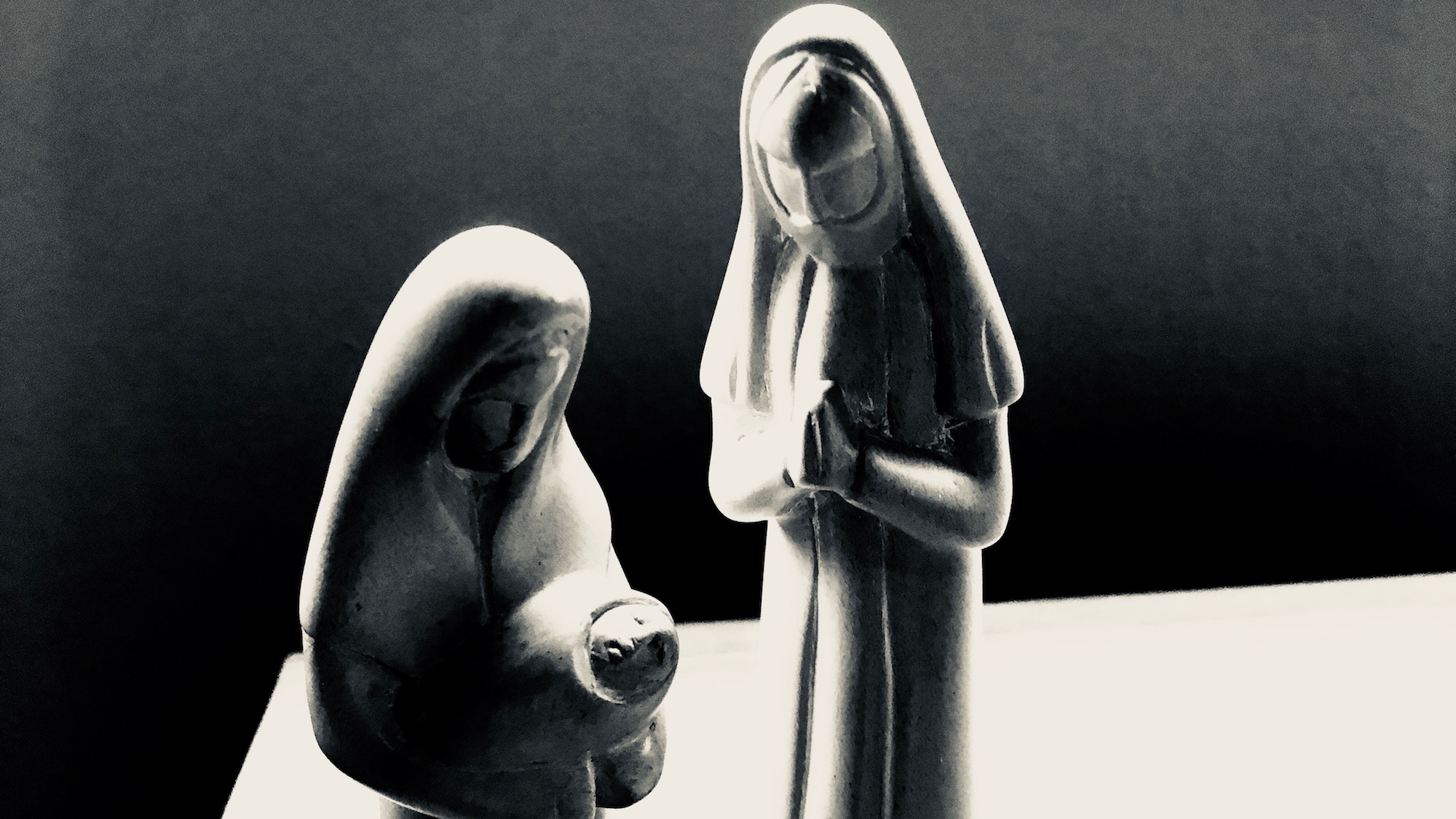 Christmas comes with a lot of pressure and expectation, not least of all from my stomach… The feasting and celebrating can get out of hand in a competietive display of diminishing returns. But if we are able to take a moment to reacquaint ourselves with the story of Christmas - of God's journey to our world as a vulnerable refugee with a message of hope - there's an invitation to enter the mystery, the celebration, the wonder… at our own pace. Sometimes we push ourselves to celebrate and feast in order to win love and affection, or even to prove ourselves loveable. But the story of Christmas tells us that we are loved and our feasting and celebrating is a natural response to that love.
Many of our personal or family Christmas traditions are treasured and lovely but they can also weigh us down - distracting us from that central story and instead putting us through the wringer. Rather than being reminded of what we all need - we're pushed in a box struggling to remember all that we need to do. Domestically, commercially, socially we have to live up to certain standards, both financial and emotional. It can pile the normal pressure of a holiday season with expectations of family closeness, workplace frivolity, culinary excellence, costly gifts and spiritual epiphany! Imagine combining the potential disapproval of parents, the disappointment of children, the depression of your bank balance and the despair of a holiday gone wrong? And then being told to celebrate!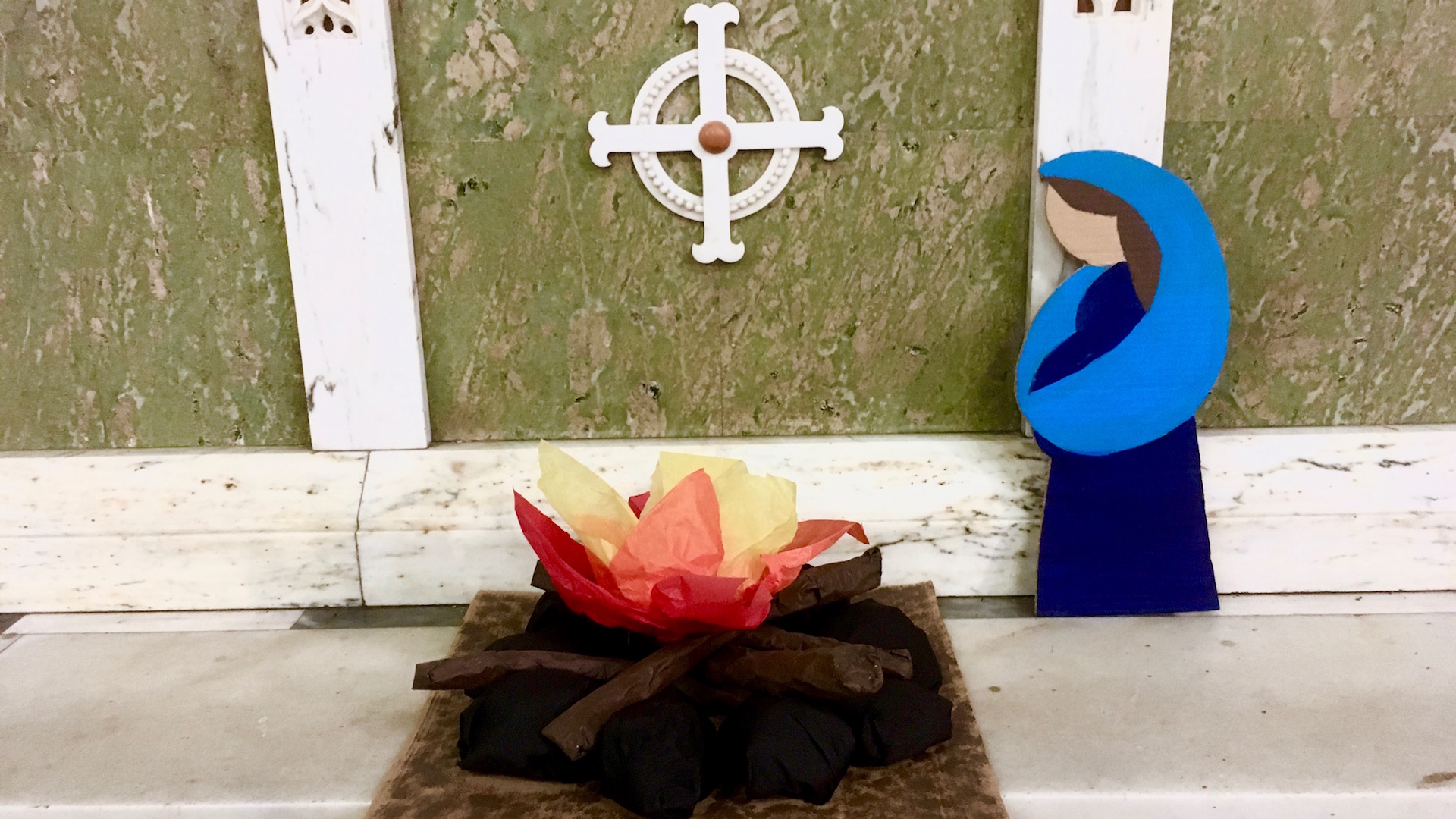 One of the things that excites me about our Sanctuary First Christmas theme this year is that it invites us to have a more openminded and playful approach to Christmas traditions. Our theme, Christmas Round The World, encourages us to explore the various traditions that bring us together across oceans, across languages, and across time. What can we learn from how others celebrate? Are there traditions we would like to bring into our home or our local community to help us see this familiar story in a new light? Christmas is for the whole world and there is a fantastic explosion of divinely inspired culture out there in the world at our disposal - we shouldn't feel trapped doing the same things year after year if we don't want to.
Looking for ways of shaking things up this year? See our Christmas Round The World Resources Page for ideas of wee things to do or contemplate over the season that relate to our theme (keep an eye on the page as we will be adding to it through December). Perhaps you can join us in person or online at the livestream (or catch-up) for our Christmas Round The World Carol Service (see our Facebook event page) at Larbert East, December 13th 7pm? If you would like an excuse to meet with friends, family or colleagues over Advent you can use our Christmas Round The World Discussion Questions which adapts our material for a small group setting, to further explore these ideas.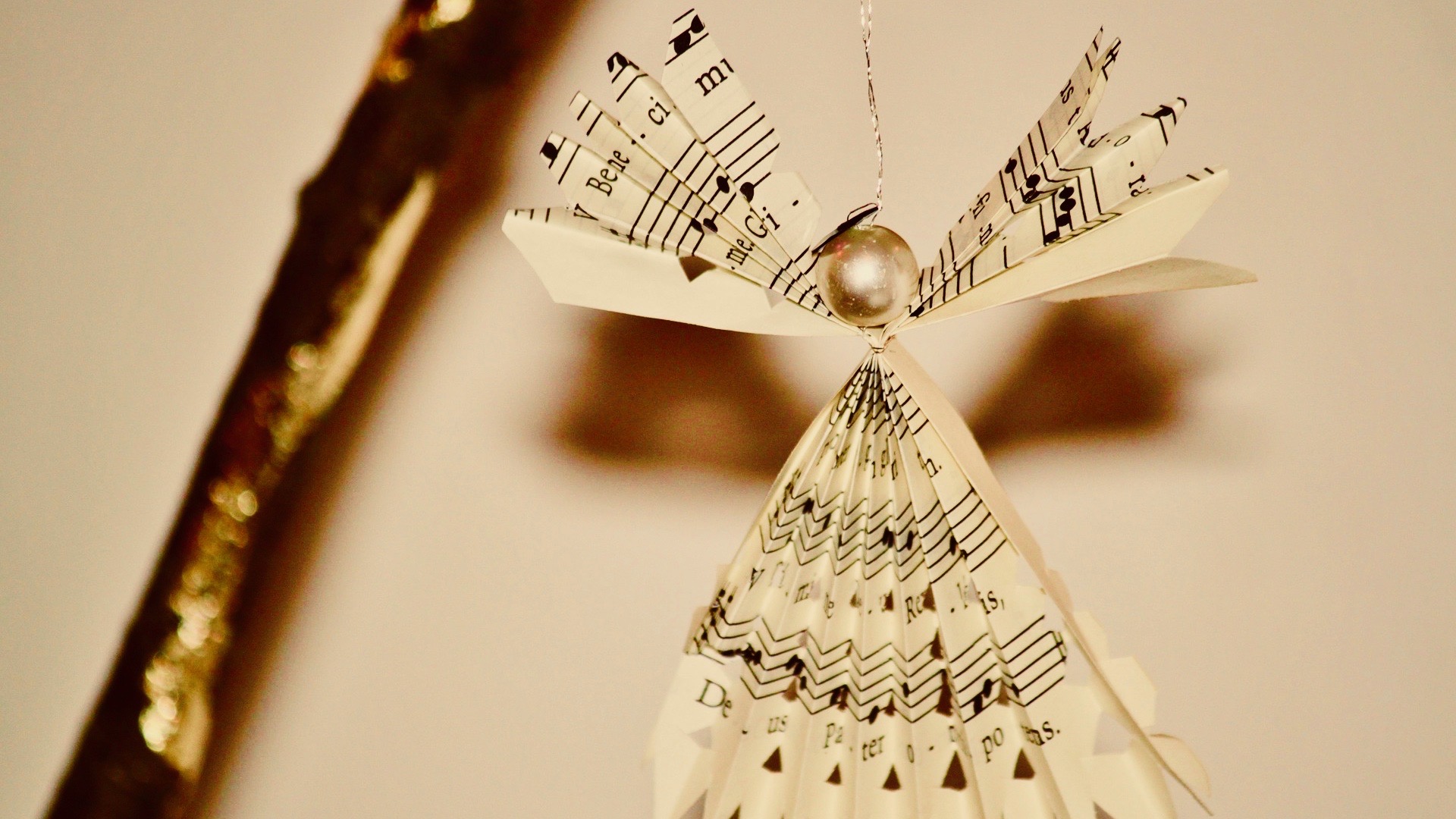 Just because something is stuck in your head, like the "goose is getting fat" doesn't mean you're bound to it. I might have goose this year, I might have something completely different. Traditions change and develop, looping forward and backward and across borders - they are not straightforward linear things. The nursery rhyme shows that goose was once a Christmas given, now it's often Turkey - maybe in your house it will be BBQ or pizza this year? The traditions change, adapting and flourishing in new cultural contexts but the story at the heart of it all is constant, and still unfolding. And Jesus is inviting us to join in the story. Christmas is coming… I can't wait!
James Cathcart