Blog
Secret Chord Sessions Artist Profile: Murray Gallagher

This week on the Secret Chord sessions we have a new artist, Murray Gallagher, featured with his song 'Somebody (Held in his arms)'. I sat down to chat over the phone to Murray about some of his musical inspirations and to hear more about his faith and beginnings as a musician.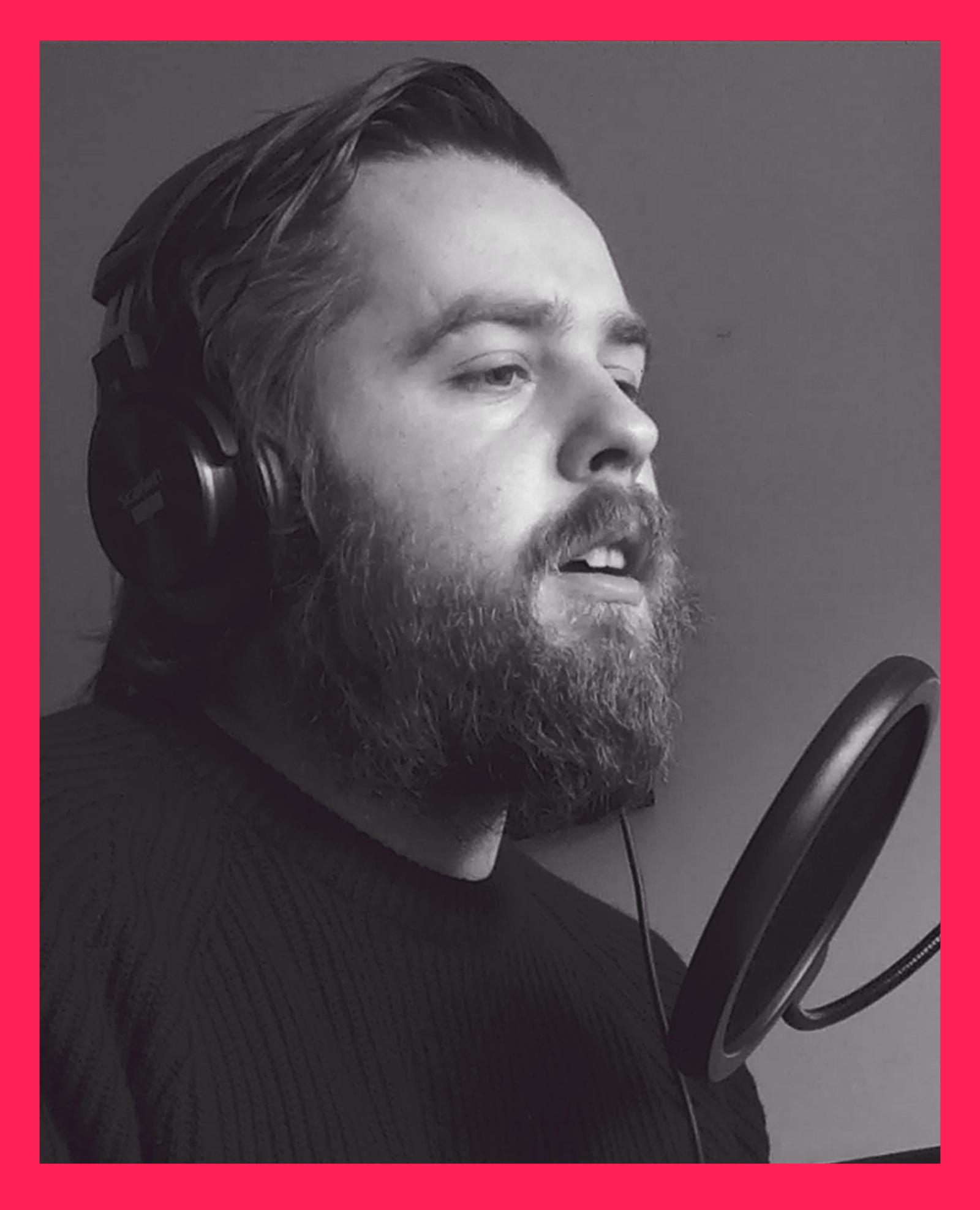 With everything that is going on it's difficult to think of anything outside of the present but, what are your plans for the future?
In the future I hope to continue doing care, pastoral care, for the church; but I also hope to share my music across the nations.
Do you have hobbies and interests outside of music?
I enjoyed swimming before the lockdown, but nowadays I enjoy doing a bit of photography when I am free.
What's been your involvement with church?
'The last church that I was physically at was Kilsyth Community Church where I was attending for a while, but I found myself searching at the beginning of lockdown.'
What were you searching for?
'I felt unsettled where I was in church and I just thought 'Let's explore where church is for me', to see where I could find it outside of this community at Kilsyth Community Church, however due to lockdown I started to look at other churches online instead and found Destiny Church in Prague
I instantly felt welcomed at the Prague Destiny Church, felt more at home and welcomed and recognised'
How did you find the Church?
'I found it online, and by connecting with some people I had met when I had been over to Prague in person a while back
I had a fantastic experience there at Destiny Prague when I was over there, and I remembered that during lockdown, and because I'm not now restricted to one area, I can go global to see what churches are like elsewhere around the world. Personally, I lean towards non-denominational churches and don't tend to look for a particular kind of church type.'
Would you go over to Prague? Or do you feel you get just as good an experience joining them online?
'It's just as good an experience joining them online. As much as I love their church, I don't feel a calling to Prague itself as a city.'
Are you still searching, or have you stopped looking?
'I would consider looking at other churches, well, I have to look at other churches anyway, because the Prague church has now gone offline - they're doing brunches and in person gatherings now. I think they are doing an online connect group now but that is probably about it with 'online church' for them now.'
In what way is your music linked with your faith?
'The personal music that I play is a lot of Christian stuff, and I listen to a lot of Christian stuff, but I have done open mics, at some of which I play my own work and some others covers, but there is a flavour of Christian music in the music I'm around mostly.
Recently I was doing a collaboration as part of my open mic group (back when we could do that in person), now we've been meeting up in the park which has been great, but work has been a bit of a problem to schedule that in.'
Where do you think your musical inspirations are?
'I have many different inspirations for my worship; Rend Collective, Josh Garrels, New Directions (the band that my father and Ian Wallace Paget were a part of back in the day) to name a few.'
How did you originally get into music?
'I really got into music when I was young, learning the piano from my Gran and then I was part of a youth band in the church I was at. When I was in YWAM I started to find my love for the cajon.
I had to really do some of my own praise (in my style) when I was with the Church of England, which was quite the departure from the style I was praising in YWAM. I had done a wee week back in England last year, and that had a bit of a focus on songwriting which really re-sparked my passion for song writing. During lockdown I have found myself doing more collaborations and song writing, which has been amazing!'
You have mentioned some involvement in mission work, where did that stem from?
'For me it started when a group of South Koreans came over on mission work to a church I was previously involved with, and there was a lot of focus on prayer,
I felt part of that group and felt a calling to that, so I sought advice from the teacher of the Korean group and he said 'If you felt a part of this you'll feel a calling to it, make a goal and set a 5 year period to decide'.
I didn't know what to make of that at the time, so after school I spent a year with YFC in Cambridge, to be a youth worker as part of a gap year, when I was doing other youth work at the time.
Where I was, was more of a training base. They were training the workers up with YFC Cambridge and I got hands-on experience.'
During my time in Youth For Christ 'Friends International' - they help international students with their English - I was also working with the council there, and ended up doing a youth mission in Romania for ten days. And then with YWAM I did a whole load of youth missions in Scotland, 3 weeks in Greece, 6 weeks mission in Jordan and 1 week in Israel.
For me, looking back, I was a missionary through and through at that time, I thought I had to do missions abroad, and during that time, I was doing trips abroad but I was also doing them here, it was a real time of growth for me.'
Is there a song that really is speaking to you at the moment?
'At the moment I'm loving a song by Lindy Cofer 'Obedience'. It's the chorus that is really appealing to me; 'I will love you with my yes, and with my obedience'. I speaks to me because I haven't been in a place where I have been saying yes to Jesus, that isn't prayer or worship, and I actually do love Jesus and I want to love him with my 'yes' and with the obedience of doing that'
What is the 'yes' to?
'Its yes to him guiding me, yes to him himself, yes to his love, it is a bigger yes to the other things that have a negative impact on me.'
This week's featured song is your song 'Somebody (held in his arms)' - What were the inspirations for the song?
'The song and it's inspirations ? Well I have a habit that just draws me away from reading the bible and I felt and feel far away from God, but I just was in awe of how He still loves me. I knew I wanted to write a song about God from a broken place and a place of awe, quite similar to how the Psalmist would write it. The song really came out in a blast: the chorus, first verse and the bridge was done within the night before bed and the following day a friend and I refined it and sorted out another 2 verses to complete it, all within 24 hours!'
What would your parting thought for people to go out on, what would you say to people curious about their faith and or expressing themselves through music?
'I would say music is a powerful tool for expressing yourself, it's a way of raw worship and praise to God in the same way that the Psalmist does. Don't hold back from doing it, nothing is wrong apart from where your heart lies, if your heart is in the wrong place then your worship will go to that instead of to God.'
You can find Murray's song here on the Secret Chord Sessions:
Somebody (Held in His Arms) by Murray Gallagher