The Ultimate Invitation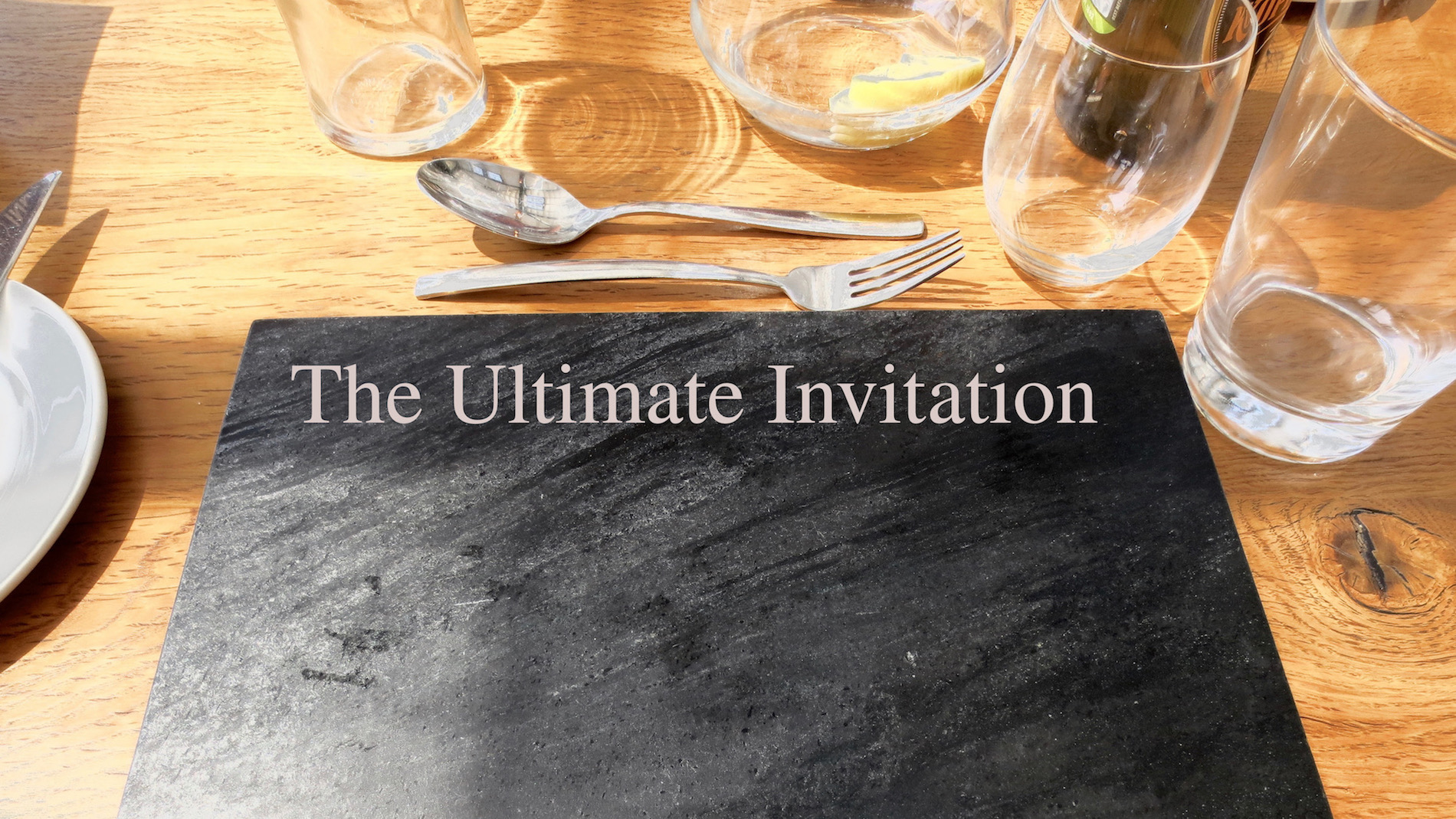 See the PDF resource pack for daily readings and thought triggers and our Discussion Questions, providing conversational triggers for for small groups.
The resurrection - the breathtaking moment of heaven touching earth - is a profound act of hospitality, of inclusion, and welcome. It's the ultimate invitation. The drama of resurrection, of sacrifice and new life, sparked the global movement of Christianity, an invitation to all - no matter where you are from or who you are.
He told them, "This is what is written: The Messiah will suffer and rise from the dead on the third day, and repentance for the forgiveness of sins will be preached in his name to all nations, beginning at Jerusalem." Luke 24: 46-47
And Jesus came and said to them "All authority in heaven and on earth has been given to me. Go therefore and make disciples of all nations, baptising them in the name of the Father and of the Son and of the Holy Spirit, and breaking them to obey everything that I have commanded you. And remember, I am with you always, to the end of the age. Matthew 28: 18-20
Starting with Easter Sunday, we want to take this month to challenge ourselves to respond to the hospitality of Jesus, and the hospitality demonstrated throughout the Bible, by becoming more hospitable to one another. How can we invite others along with us, not as a box ticking exercise - but in the way Jesus did, by breaking barriers and bread in radical acts of hospitality? As well as considering hospitality in the abstract, we want to think of real practical steps we can take. What can we do to become more hospitable - as individuals, as communities and as a society?
We will explore:
the importance of sharing food, music and festivities with one another
what a politics of hospitality might look like
the demands and risks of hospitality
different forms of hospitality, from rural to Her Majesty's, from corporate to lives lived together in intentional communities…
We want to know, can we afford to be hospitable… and can we afford not to be?
See the PDF resource pack for daily readings and thought triggers.