Daily Worship
The Wine, the People, the Music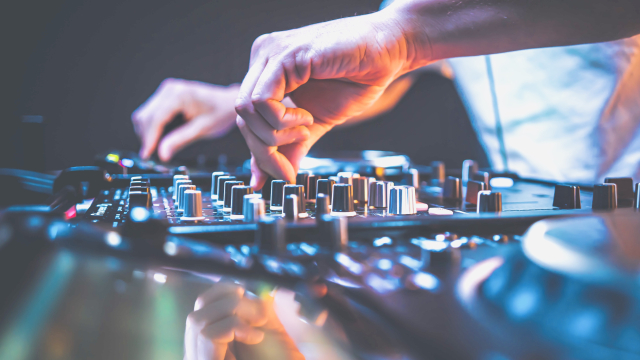 John 2: 9-11 (NRSVA)
9 When the steward tasted the water that had become wine, and did not know where it came from (though the servants who had drawn the water knew), the steward called the bridegroom 10 and said to him, 'Everyone serves the good wine first, and then the inferior wine after the guests have become drunk. But you have kept the good wine until now.' 11 Jesus did this, the first of his signs, in Cana of Galilee, and revealed his glory; and his disciples believed in him.
What's a wedding without a proper DJ?
It's the rhythm and beat of songs like 'Sweet Caroline' and 'Uptown Funk' that give many a wallflower the much-needed encouragement to move feet and shake limbs.
Oh, how I love to see a multi-generational crowd 'let loose' to Ed Sheeran or John Legend!
I've often wondered if Jesus boogied on the dance floor and if He attempted the awkward, but much admired 'worm'.
These and other questions will remain unanswered. What I'm able to imagine is Christ enjoying live music as he pays close attention to people laughing and having a jolly good time. And so, they should; they're drinking the most exclusive wine known to humankind.
What did Jesus feel that day as music flowed through his ears?
Was he aware that he'll never marry?
Was he excited about the picture in front of him and how Paul would later use it as a metaphor for the church?
Listening to music leads to this type of pondering and it transports you back in time. Memories associated with the music flood your brain and so too can the associated emotions.
Research suggests that because emotions enhance memory processes and music evokes strong emotions, music could help us form memories – either about pieces of music or about experiences associated with particular music.
Whenever I hear '99 Red Balloons', I think: family road trips. This single was big in the 80s when my dad went to college. I guess, for him it has a different meaning.
What do people hear when the church bells ring? When they hear a Christian's voice? When they hear YOUR voice…?
Acceptance, love, passion or complaining, hopelessness and misery?
May the music we produce evoke the former, always.
PRAYER:
Jesus, may my lifesong sing to you,
A song filled with grace and gratitude,
So all can see You – the original songbird.