Daily Worship -
We all belong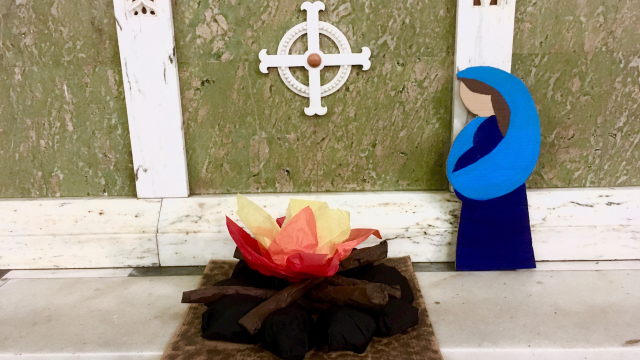 Hebrews 1: 1-4
1 Long ago God spoke to our ancestors in many and various ways by the prophets, 2 but in these last days he has spoken to us by a Son, whom he appointed heir of all things, through whom he also created the worlds. 3 He is the reflection of God's glory and the exact imprint of God's very being, and he sustains all things by his powerful word. When he had made purification for sins, he sat down at the right hand of the Majesty on high, 4 having become as much superior to angels as the name he has inherited is more excellent than theirs.
The "radiance of God's glory and the exact representation of his being" chose to be born, not into luxury at the centre of things, but in fragile and precarious circumstances.
We don't get to decide where is most important, most valuable, most valid, most worthy.
God surprises us, confounds our expectations, and stretches our worldview.
God is inviting us to see bigger and wider than
'in' or 'out', 'worthy' or 'unworthy'.
The marginal are not marginal to God.
Those on the periphery are not on the periphery of God.
We continually forget and must continually remember -
that we all belong
we all matter
we are all irreplaceable.
Dear God,
Help us to encounter your great love
in the eyes of others,
even when we fear them, despise them and struggle to look at them.
You are not ashamed. You cannot be shocked. You love us.
Amen.