Daily Worship -
That's just the way it is…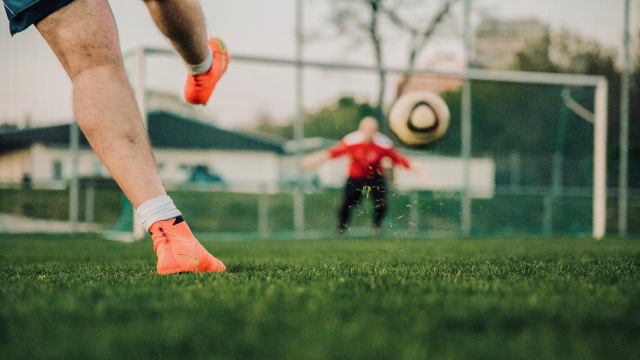 Proverbs 17: 22 (NIVUK)
22 A cheerful heart is good medicine,
but a crushed spirit dries up the bones.
Sometimes the game, the effort you put in, ends with something that's just a bit… meh…, perhaps a 'draw', or an inconclusive result.
There is an honour, indeed a triumph in being the "good loser". Try following the Scottish football team and you'll know what I mean. Equally winning is… well… winning!
But when you're in between — you took part and its all "I guess I did that", "It's the taking part that counts…"
No.
It doesn't.
We get into the race and we train for the test to win or lose, but lots of us just aren't programmed to 'draw'.
Why?
Genetically speaking, anthropologically speaking, the win or lose thing is very much how our brain is programmed to think. 'Meh…' is NOT in a brain's vocabulary. Brains are pretty binary. But here's another interesting factoid — we don't ever seem to focus on our intent.
Now I've got news for some of you. EVERY intent, for you, for me, is positive. Deep inside our brains in an area known as the sub cortex — where instinct signals live. At a very deep level that we chose to take part at all is with positive intent. You see the triumph in life, in a race, in our work is 'to do…' or 'not do…' When you take part at all, you've already 'won'. Fundamentally and — indeed — neurologically it really IS the taking part that counts.
Sometimes we need to marvel at our guts and at our resilience to simply take part. To 'draw' is to be in balance. It is to experience and be thankful for the experience.
A draw is the marker of a willing participant and the winner over those who did not.
To draw is beautiful, it is harmony and peace. Being there is never meh… Being there is beautiful.
Prayer:

Lord
I ran the race but did not win
I ran the race but did not lose
I realise the things I choose
Are spirit, harmony, new direction
I pray that you now guide my intention
So let me wonder, simply being there
Let taking part be all my care
And when the final whistle blows
Let the act itself be all I know.