Daily Worship
But it's a good pain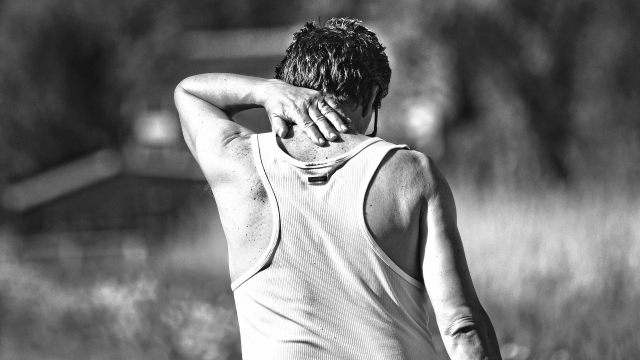 Psalm 77: 9-12 (NIVUK)
9 Has God forgotten to be merciful?
Has he in anger withheld his compassion?'

10 Then I thought, 'To this I will appeal:
the years when the Most High stretched out his right hand.
11 I will remember the deeds of the Lord;
yes, I will remember your miracles of long ago.
12 I will consider all your works
and meditate on all your mighty deeds.'
So I was watching this woman on the TV, she had struggled with a life time of pain and immobility and, through the wonders of meeting the right person at the right time (and it is of these that miracles are surely made) she had given up all her pain medication and taken instead to Yoga and Ti Chi. I watched as she struggled through a routine. Long disused sinews and tendons stretching and groaning.
She finished her routine and turned to the camera. Her tutor caught her by the hand and said "Now? are you in pain?"
"Yes" she said "but it's a good pain"
And this is a thing isn't it?
We can be rolling along then life hits us out of the blue like a 10 ton truck. It can be anything, from a disaster at work to a serious family issue that will rock your world.
Things are never the same again and it hurts.
It really hurts. Sometimes it hurts just to keep breathing.
I've been there.
As the psalmist said "I cry out to God" and you do this with the big stuff. Because… well… there's nothing else to do.
Here's a secret: God cares about your pain and he's right there with you. You can feel it. Just pause in the maelstrom and listen, he's right… there.
The pain will change you and allow you to see things differently. Sometimes it will even open a door you never even knew was there.
It's a good pain.
It really hurts.
But.
It's a good pain.
Now, the utterly ridiculous thing is that we forget (well at least I forget) God isn't just there for the big stuff, he's there for the small stuff and the thing is, he wants it all. He wants all of our pain because often that's when we're at our most honest. That's what a relationship is. It's bursting with joy and shaking in pain and everything in between.
Prayer:

Lord this is pain.
I am cold and alone and tired and bereft.
I cant move.
I cant breath.
I need help.
Please hear me.
Just make it go away.
But I remember your love
That last time.
The last time we were here.
I remember you took all my broken parts.
Glued them back.
Made me better.
Made me new.
And let me say,
With complete awe —
'But this, this is a good pain.'
Amen.