Daily Worship
United through strangeness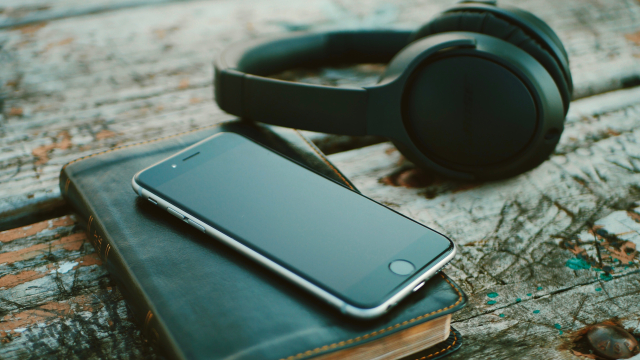 Ephesians 2: 11-22 (GNT)
11 You Gentiles by birth—called "the uncircumcised" by the Jews, who call themselves the circumcised (which refers to what men do to their bodies)—remember what you were in the past. 12 At that time you were apart from Christ. You were foreigners and did not belong to God's chosen people. You had no part in the covenants, which were based on God's promises to his people, and you lived in this world without hope and without God. 13 But now, in union with Christ Jesus you, who used to be far away, have been brought near by the blood of Christ. 14 For Christ himself has brought us peace by making Jews and Gentiles one people. With his own body he broke down the wall that separated them and kept them enemies. 15 He abolished the Jewish Law with its commandments and rules, in order to create out of the two races one new people in union with himself, in this way making peace. 16 By his death on the cross Christ destroyed their enmity; by means of the cross he united both races into one body and brought them back to God. 17 So Christ came and preached the Good News of peace to all—to you Gentiles, who were far away from God, and to the Jews, who were near to him. 18 It is through Christ that all of us, Jews and Gentiles, are able to come in the one Spirit into the presence of the Father.

19 So then, you Gentiles are not foreigners or strangers any longer; you are now citizens together with God's people and members of the family of God. 20 You, too, are built upon the foundation laid by the apostles and prophets, the cornerstone being Christ Jesus himself. 21 He is the one who holds the whole building together and makes it grow into a sacred temple dedicated to the Lord. 22 In union with him you too are being built together with all the others into a place where God lives through his Spirit.
No longer strangers – is that just a utopian wish? Or is it a promise?
We have a big problem with strangers – general primeval fear of the unknown?
Or justified suspicion that people we don't know may be hostile or harmful, or
unsympathetic to our way of life?
And what if we are the strangers in some situation? Does that feel different? Can we put ourselves in other folks' shoes?
Again and again in the Bible we are exhorted to welcome the stranger, look after the vulnerable, show kindness to outsiders.
It was never easy. The early Church had a mindset to change, had to find how to include those formerly thought of as outsiders, even as unclean.
This passage is headed 'One in Christ'. He is the one who unites us, in all our diversity, in one faith, in one flock.
And as for us, now, we live in strange contradictory times. The pandemic is both dividing us — into single households; or lone people; or two-metre distant shoppers; or waving-through-windows visitors – and bringing us together, in phone and Zoom calls with relations and friends we don't usually see much; as neighbours we have only ever seen passing in cars stop to chat across the garden fence when out for their walk; as we try 'attending' different churches which stream or record services.
Perhaps the shared experience of strangeness may change some of our mindsets?
PRAYER:
Loving God,
give us grace to welcome each other,
friend or stranger.
We are many different kinds of sheep,
but we have one Good Shepherd.
Teach us to look after each other
as you look after us.