Daily Worship
Unite or splinter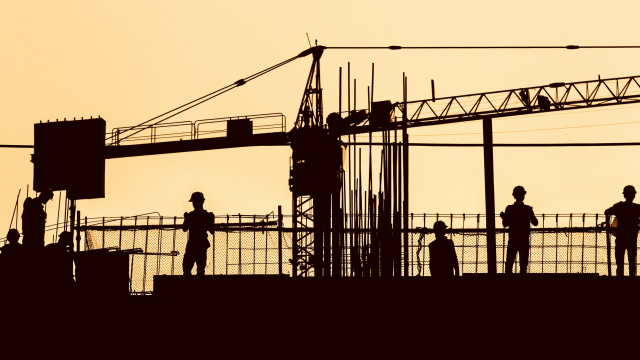 James 3: 1-12 (NRSVA)
1 Not many of you should become teachers, my brothers and sisters, for you know that we who teach will be judged with greater strictness. 2 For all of us make many mistakes. Anyone who makes no mistakes in speaking is perfect, able to keep the whole body in check with a bridle. 3 If we put bits into the mouths of horses to make them obey us, we guide their whole bodies. 4 Or look at ships: though they are so large that it takes strong winds to drive them, yet they are guided by a very small rudder wherever the will of the pilot directs. 5 So also the tongue is a small member, yet it boasts of great exploits.

How great a forest is set ablaze by a small fire! 6 And the tongue is a fire. The tongue is placed among our members as a world of iniquity; it stains the whole body, sets on fire the cycle of nature, and is itself set on fire by hell. 7 For every species of beast and bird, of reptile and sea creature, can be tamed and has been tamed by the human species, 8 but no one can tame the tongue—a restless evil, full of deadly poison. 9 With it we bless the Lord and Father, and with it we curse those who are made in the likeness of God. 10 From the same mouth come blessing and cursing. My brothers and sisters, this ought not to be so. 11 Does a spring pour forth from the same opening both fresh and brackish water? 12 Can a fig tree, my brothers and sisters, yield olives, or a grapevine figs? No more can salt water yield fresh.
'Being a member of community will sometimes be a pleasant, unchallenging stroll over easy terrain… At other times the path will become narrow and perilous… At these times it will be important for everyone to stay together and watch out for those who are tiring or losing their nerve and falling behind.' [from the introduction to the Scargill Pathway promises, of the Scargill Movement community]
Standing at the back of Chapel during a Summerfest all-age service, I enjoyed seeing the obvious pleasure that guests of all ages had in joining in the action songs. One of which was:
"Every word you say, (wo-oh)
Every game you play, (wo-oh)
Every silly face, (wo-oh)
Every single place, (wo-oh)
You can build up,
Or you can tear down.
Build up one another,
Build up your sisters and brothers,
Build up one another,
Build up!"
['Build up', Stephen Fischbacher, ©2002 Fischy Music]
This song invites us to be careful how we use our words with one another. Our language, spoken and unspoken, has power to 'build up' or 'tear down' others. Our choice of words can help a group stay together on their walk, their common task, or create distrust and splinter the group into factions that then walk in different directions.
Scargill community promises ask:
"Jesus had no hidden agenda. He never gossiped nor betrayed anyone. He supported and encouraged and told the truth, even when people didn't want to hear it……Will you say nothing about another person that could not be said to them personally if love and wisdom required it? — I will"
Will we choose today to be people who build up others and create group spaces of trust and dialogue? Will we help our family, our church, our community to walk forward together with God?
PRAYER:
God,
You know that my mind is often full of comment, criticism and retorts,
In response to my own actions and those of others.
It is hard not to let out something of my displeasure — a look, a harsh word.
Help me:
to be centred on the truth that You love me;
to look at myself and others with compassion.