Daily Worship
Return to your rest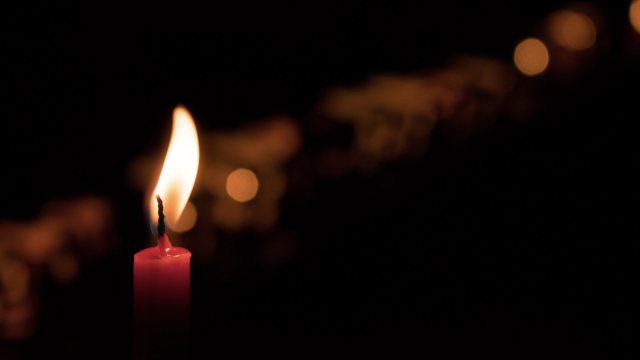 Psalm 116: 1-9 (NRSVA)
1 I love the Lord, because he has heard
my voice and my supplications.
2 Because he inclined his ear to me,
therefore I will call on him as long as I live.
3 The snares of death encompassed me;
the pangs of Sheol laid hold on me;
I suffered distress and anguish.
4 Then I called on the name of the Lord:
'O Lord, I pray, save my life!'

5 Gracious is the Lord, and righteous;
our God is merciful.
6 The Lord protects the simple;
when I was brought low, he saved me.
7 Return, O my soul, to your rest,
for the Lord has dealt bountifully with you.

8 For you have delivered my soul from death,
my eyes from tears,
my feet from stumbling.
9 I walk before the Lord
in the land of the living.
The Taizé community in France sing a beautiful two-part round based on Psalm 116: 7-8a. The second part comes in sharply after the first, adding to the urgency of the words, driving it on:
'Return, my soul, to your rest, for the Lord has been good to you. He rescued my soul from death. He will wipe away every tear from our eyes.'
When this chant is sung amidst thousands of others in the Church of Reconciliation it is as if those around you are urging your inner being to remember that God is good, and there is a future hope whatever our current experience of pain and difficulty. In that moment, everything else can fade away and your prayer become timeless, deep and wonderful. The experience builds inner trust in God, and encourages honest prayer from us, beyond the words.
I have missed my annual pilgrimage to Taizé these past two years, but it was lovely to lead Taizé services at Scargill Summerfest events. The joy of creating a beautiful space for people to meet with God. The shared silence in the middle of each service encourages us to 'be there' before God in the present moment. Together we look to God in prayer beyond our active intellectual mind, and pray with our inner being. Many of those sharing that space have had a difficult year, faced challenges in work and in life, yet this was a real oasis of prayer before God, which affected them deeply for good.
We each walk before God, with the responsibilities for people and work that shape our days. Yet, within that, it is good to find places of oasis, to offer honest prayer and receive words of Scripture, such as in this chant, that are balm to our wounds and encourage our inner being to pray.
PRAYER:
Holy Spirit,
Teach me to pray.
Draw from me a song of faith,
With a melody that interweaves
Your song that celebrates life.
Shape my trust in You to lead me
Step by step.
Gift me love-filled silences of rest-
Restoring, healing rest.
Holy Spirit,
Teach me to pray.