Daily Worship
When the underdog triumphs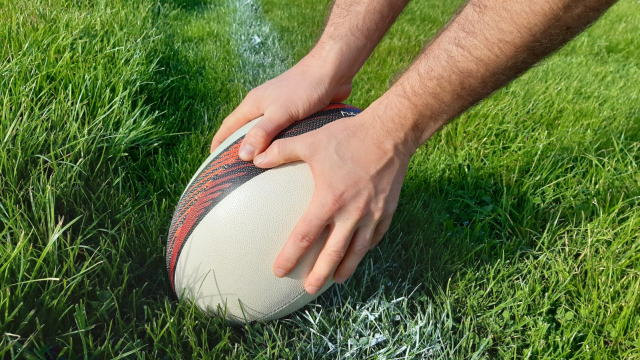 Luke 18: 1-8 (NIVUK)
1 Then Jesus told his disciples a parable to show them that they should always pray and not give up. 2 He said: 'In a certain town there was a judge who neither feared God nor cared what people thought. 3 And there was a widow in that town who kept coming to him with the plea, "Grant me justice against my adversary."

4 'For some time he refused. But finally he said to himself, "Even though I don't fear God or care what people think, 5 yet because this widow keeps bothering me, I will see that she gets justice, so that she won't eventually come and attack me!"'

6 And the Lord said, 'Listen to what the unjust judge says. 7 And will not God bring about justice for his chosen ones, who cry out to him day and night? Will he keep putting them off? 8 I tell you, he will see that they get justice, and quickly. However, when the Son of Man comes, will he find faith on the earth?'
Isn't it refreshing when the underdog triumphs?
Especially when it's YOUR team. It gives people hope that absolutely anything is possible when there's enough persistence and drive.
I'm sure you have been following the Rugby World Cup in Japan, right?
Where were you when the drama unfolded: the moment Japan beat Ireland 19 -12 on the 28th of September 2019?
Against all odds — no one expected it.
Joy.
Delight.
Pleasure.
Exuberance.
It was just an incredible win.
Why?
Because it was their first EVER win against Ireland and this meant that the Japanese crossed into territory previously unknown to them. That in itself says a heck of a lot about their growth as a rapidly developing rugby bastion.
Similarly, the woman in our Luke passage was determined to find justice, to put things right that was made wrong. She was willing to cross the border of self-doubt and injustice to an unknown world where she might find rest for her restlessness.
With her back against the wall she really didn't have much of an artillery.
Widows were outcasts. They had no civil rights to protect them. In most places in the first century they were even prohibited from speaking in public spaces.
Without any available resources at her disposal the woman stands up to an ungodly judge who has no interest in pleasing God or people. She only has her presence…and her voice…
Utilising both, she breaks customary laws by repeatedly insisting that the judge should grant her justice.
And finally, as she crossed the border, entered the sheriff court, and knocked on the door for the hundredth time… her tenacity and perseverance pays off.
"Goodness, not you again!"
She is finally heard.
Justice prevails.
Finally, the underdog gets her day.
And it's beautiful.
What are you up against today?
What challenges do you face?
Who embodies the unjust judge that just won't budge?
Wherever you are, don't lose heart. God is with you. And his love WILL prevail.
The question remains: are you willing to place your trust in Him, and cross the border once again?
Yes. You. Can.