Daily Worship
Uncovering my sorrow in the darkness — the integrity of faith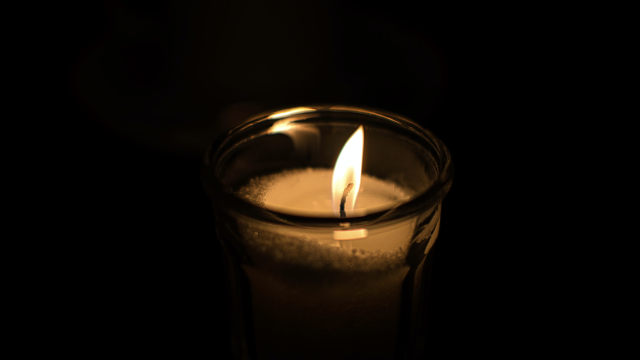 Job 1:1, 2:2-10 (NRSVA)
(1) 1 There was once a man in the land of Uz whose name was Job. That man was blameless and upright, one who feared God and turned away from evil.

(2) 2 The Lord said to Satan, 'Where have you come from?' Satan answered the Lord, 'From going to and fro on the earth, and from walking up and down on it.' 3 The Lord said to Satan, 'Have you considered my servant Job? There is no one like him on the earth, a blameless and upright man who fears God and turns away from evil. He still persists in his integrity, although you incited me against him, to destroy him for no reason.' 4 Then Satan answered the Lord, 'Skin for skin! All that people have they will give to save their lives. 5 But stretch out your hand now and touch his bone and his flesh, and he will curse you to your face.' 6 The Lord said to Satan, 'Very well, he is in your power; only spare his life.'

7 So Satan went out from the presence of the Lord, and inflicted loathsome sores on Job from the sole of his foot to the crown of his head. 8 Job took a potsherd with which to scrape himself, and sat among the ashes.

9 Then his wife said to him, 'Do you still persist in your integrity? Curse God, and die.' 10 But he said to her, 'You speak as any foolish woman would speak. Shall we receive the good at the hand of God, and not receive the bad?' In all this Job did not sin with his lips.
I think we all can identify with the phrase, "Out of the darkness into the light". It is a kind of built in longing in all of us. Today's reading from the book of Job takes that phrase and turns it on its head, because Job's experience seems to have been "Out of the light into the darkness". Here is a powerful story that seeks to explore the issues of suffering without trying to supply glib answers. Job is a man of faith and the integrity of his faith is that even in the darkness he will not dismiss God.
Here is a strange thing: God's presence in the darkness changes the shape of darkness.
It is when we accept our disappointment and sadness and uncover our sorrow in the darkness, in his presence, that we find a new perspective. Henri Nouwen, the 20th century Dutch theologian, reveals something of this in a prayer when he writes "All I can do is show myself to you…the only thing you ask of me is not to hide from you, not to run away in despair…Take my tired body, my confused mind, and my restless soul into your arms and give me rest, simple quiet rest." (Henri Nouwen from 'A Cry for Mercy'.)
Job and Nouwen teach us that it is not a wise thing to try and work out the why's and wherefore's of the coming of the darkness. It is enough to know that we are never alone in suffering. The psalmist writes 'Even though I walk through the darkest valley you are with me"
Here's link to a song 'Where Would I Be' recorded by the Bogle Band on the Cardboard House album it reflects the idea that God is with in our darkest moments. The song was written by Jim Sommerville and the lyrics adapted for the album. Here's a link to the song on Apple Music: https://music.apple.com/gb/album/where-would-i-be/578104300?i=578104304
PRAYER:
Lord of both light and darkness
Sorrow and joy
Such an unexpected consolation
To be in the darkness
Alone but not all alone
To feel drawn in closer
To feel secure in my suffering
Unfolding the layers of cover up in your presence
Revealing to you myself
My broken empty shell
Torn apart with disease and kindness
Only to encounter
A holy stillness
Healing my pains
Holding my fears
Bringing rest to my troubled heart
If but for this moment in time
Enough to know I am not alone