Daily Worship
God knows how he made us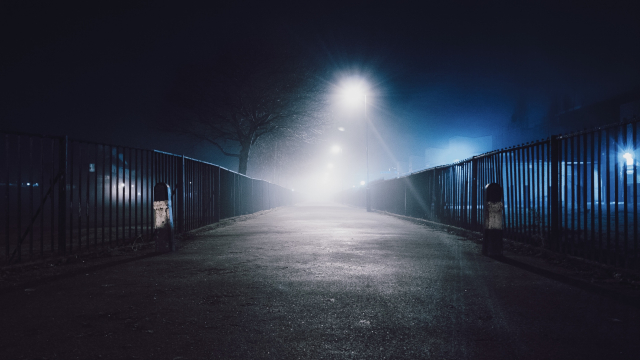 Psalm 26 (NRSVA)
1 Vindicate me, O Lord,
for I have walked in my integrity,
and I have trusted in the Lord without wavering.
2 Prove me, O Lord, and try me;
test my heart and mind.
3 For your steadfast love is before my eyes,
and I walk in faithfulness to you.

4 I do not sit with the worthless,
nor do I consort with hypocrites;
5 I hate the company of evildoers,
and will not sit with the wicked.

6 I wash my hands in innocence,
and go around your altar, O Lord,
7 singing aloud a song of thanksgiving,
and telling all your wondrous deeds.

8 O Lord, I love the house in which you dwell,
and the place where your glory abides.
9 Do not sweep me away with sinners,
nor my life with the bloodthirsty,
10 those in whose hands are evil devices,
and whose right hands are full of bribes.

11 But as for me, I walk in my integrity;
redeem me, and be gracious to me.
12 My foot stands on level ground;
in the great congregation I will bless the Lord.
At first glance you might think the writer of this psalm is full of spiritual pride, but closer examination reveals the true state of his mind. The psalmist knows how precarious life is. He is aware of the duplicity that is around him. And indeed the danger of his own self deception. So he asks God to examine his life. This surely is the intention of Bartimaeus (from Mark 10: 46-52, our key reading for the month) surrounded by so much uncertainty he cries out to God to have mercy on him. For us today in the midst of so much uncertainty and aware of so many areas of our own spiritual blindness we too can cry out, "Lord have mercy!"
'I Wanna Believe In You' is a song from the Bogle Band "Turn" album reflecting the struggle of faith, Here is a link to the song on Spotify: https://open.spotify.com/track/1kFwq8ngKyYGboxgpvHk64?si=5b9dd81cd6bf4bac
PRAYER:
Lord I dare not speak to others what I will say to you.
If I did, they'd think I was self righteous
But its not like that
You know all about me
You know how I think
I try so hard
I do my best to keep your laws
But still I feel I'm in the dark
It's as though I have a blind spot
When it comes to my personal judgements
Something happens
I lose my temper
I lose the plot
Then I end up a loser all round
Lord,
I lay my life open to your scrutiny
Check out my moods
My actions and my thoughts
Show me where I'm going wrong
Give me the strength
To admit my faults
Give me the drive to start again
Show me the route to take out of the darkness
Shine your light onto my path
Then I will be able to say to others
The Lord delivered me from my self deception.