Daily Worship
The ultimate manifesto for change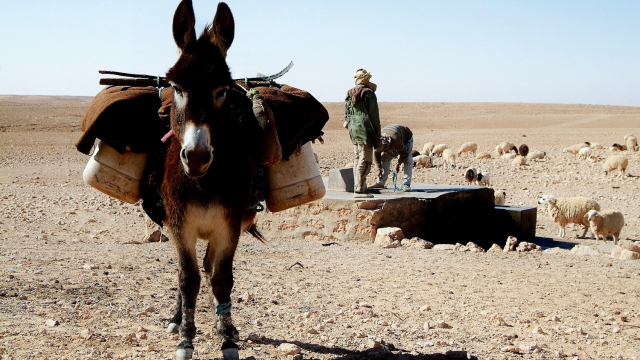 Luke 2: 8-12 (GNT)
8 There were some shepherds in that part of the country who were spending the night in the fields, taking care of their flocks. 9 An angel of the Lord appeared to them, and the glory of the Lord shone over them. They were terribly afraid, 10 but the angel said to them, "Don39;t be afraid! I am here with good news for you, which will bring great joy to all the people. 11 This very day in David39;s town your Savior was born—Christ the Lord! 12 And this is what will prove it to you: you will find a baby wrapped in cloths and lying in a manger."
As political parties launch their manifestos in the full glare of the nation's media and proceed to catch everyone's attention with all their promises to make life wonderful and the country prosperous, they want you to come and vote for them! Sadly, for a long time now we have seen little of grace in politics. Somewhere along the line it seems we have lost the ability to disagree gracefully, creating an atmosphere of increasing animosity.
In stark contrast, God launched his manifesto to change the world, not in full glare of the public, nor to those in authority or in positions of influence, but to a small bunch of shepherds, out in fields taking care of their sheep — they may indeed have been humble, they were certainly "ordinary folk". An angel appeared with good news, promising great joy. It is a promise God keeps with all who receive him.
The Word became a human being and, full of grace and truth, lived among us. Grace comes to town, and grace comes still to each one of us where we are. Someone we can believe in. Someone we can trust. Someone who can transform life for the better for you and me and all the nations. Jesus gets my vote every time!
PRAYER:
Lord Jesus, full of grace and truth, we come to you, we bow the knee and worship you. May we know the deep sense of joy you bring to our hearts and to our lives. Grant us grace too that in all our dealings in daily life, we may bring something of your joy to others. Amen.