Daily Worship
Can you live the life you like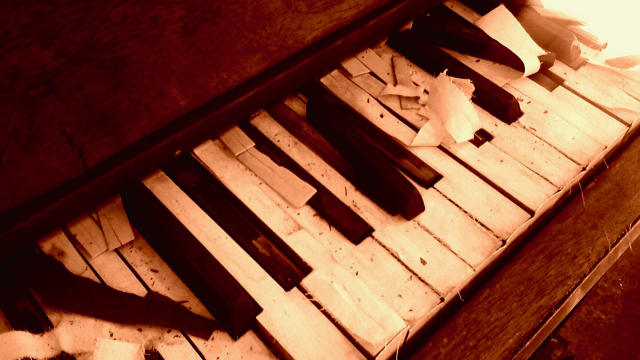 1 Thessalonians 4: 7-10 (GNT)
7 God did not call us to live in immorality, but in holiness. 8 So then, whoever rejects this teaching is not rejecting a human being, but God, who gives you his Holy Spirit.

9 There is no need to write you about love for each other. You yourselves have been taught by God how you should love one another. 10 And you have, in fact, behaved like this toward all the believers in all of Macedonia. So we beg you, our friends, to do even more.
It's Chicago in the late 1920s — a time when late nights, loud music and leggy women were the passwords to the Windy City. An era of flamboyant youth and flappers, gangsters and gin, and hi-jinks and hilarity. Such is the background setting for the musical 'Chicago' — a great musical, even if the story line is rather dark comically. The story of a woman called Roxie who shoots her lover and then wriggles out of that predicament from jail with the help of a dodgy lawyer – and the story ends with her and another former inmate joining forces to become a sensational vaudeville act. They take to the stage and sing:
"It's good; isn't it grand?; isn't it great?; isn't it swell?; isn't it fun?; isn't it? nowadays. There's men everywhere, jazz everywhere, booze everywhere; life everywhere; joy everywhere, nowadays. You can like the life you're living. You can live the life you like. You can even marry Harry, but mess around with Ike…and that's good isn't it?"
Never mind Chicago in the late 1920s, how about the world we live in nearly a century later…has society and the wider world, in many ways, lost its way?
Without appearing to take the moral high ground, without appearing offensive to anyone, without appearing disdainful and snooty, without appearing to consider ourselves better than anyone else, how can we live the life of "holiness"? Too simple to say love God and love your neighbour? Grace calls us to build community, to care for the planet and all humanity, and not to live the life we like but to live life following Jesus.
PRAYER:
Loving God, we thank you for your forgiveness and for the fresh start you offer us through Jesus. Your amazing grace has saved us. Help us not to take the high moral ground — for self-righteousness only turns people away. Instead help us to walk humbly with Jesus, shining the light of his love into the world that more and more people will catch a glimpse of you, live out your Kingdom values, and build the world you long to see. Amen.