Daily Worship
Through cloud and wonder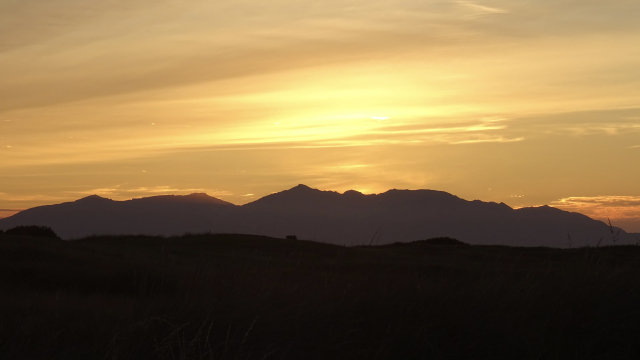 Mark 9: 2-9 (NIVUK)
2 After six days Jesus took Peter, James and John with him and led them up a high mountain, where they were all alone. There he was transfigured before them. 3 His clothes became dazzling white, whiter than anyone in the world could bleach them. 4 And there appeared before them Elijah and Moses, who were talking with Jesus.

5 Peter said to Jesus, 'Rabbi, it is good for us to be here. Let us put up three shelters – one for you, one for Moses and one for Elijah.' 6 (He did not know what to say, they were so frightened.)

7 Then a cloud appeared and covered them, and a voice came from the cloud: 'This is my Son, whom I love. Listen to him!'

8 Suddenly, when they looked around, they no longer saw anyone with them except Jesus.

9 As they were coming down the mountain, Jesus gave them orders not to tell anyone what they had seen until the Son of Man had risen from the dead.
Have you ever had a life changing experience? One that, whenever it comes to mind, you remember as vividly as if it happened yesterday?
Some years after being on the mountaintop with Jesus and two other disciples, Peter wrote of how they had been eyewitnesses to the majesty of Jesus. "He received honour and glory from God the Father when the voice came to him saying, "This is my Son, whom I love; with him I am well pleased." We ourselves heard this voice that came from heaven when we were with him on the sacred mountain." (2 Peter 1: 17-18)
Before his mountaintop experience, Peter had already declared of Jesus, "You are the Messiah, the Son of the living God". What he believed in his head was now confirmed in his heart. Perhaps at the time he only partially understood what it meant. Then, come the resurrection some weeks later, the memory of that amazing day came flooding back, and all became clear.
At such moments, which may be only once in a lifetime, we catch a glimpse of heaven in our here and now. The experience has a purpose. It enables us to look at the world with new eyes. This is God's gift, God's revelation, just for you, so that you may be assured of God's love and empowered for the road ahead wherever it may lead.
PRAYER:
Lord, thank you that there is a glory born of heaven and reaching out to us all;
a light that shines through the clouds to transform humanity,
for in majesty yet humility Jesus meets us, carrying our burdens,
raising us from the depths of the valley to the height of the mountain,
bringing life from a cross, and new birth to the world. Amen.