Daily Worship
A sense of pain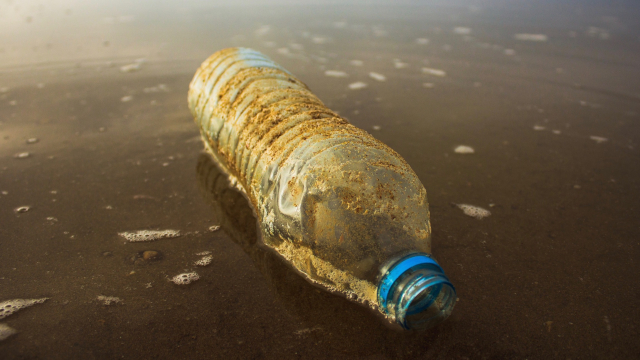 Romans 8: 18-27 (NRSVA)
18 I consider that the sufferings of this present time are not worth comparing with the glory about to be revealed to us. 19 For the creation waits with eager longing for the revealing of the children of God; 20 for the creation was subjected to futility, not of its own will but by the will of the one who subjected it, in hope 21 that the creation itself will be set free from its bondage to decay and will obtain the freedom of the glory of the children of God. 22 We know that the whole creation has been groaning in labour pains until now; 23 and not only the creation, but we ourselves, who have the first fruits of the Spirit, groan inwardly while we wait for adoption, the redemption of our bodies. 24 For in hope we were saved. Now hope that is seen is not hope. For who hopes for what is seen? 25 But if we hope for what we do not see, we wait for it with patience.

26 Likewise the Spirit helps us in our weakness; for we do not know how to pray as we ought, but that very Spirit intercedes with sighs too deep for words. 27 And God, who searches the heart, knows what is the mind of the Spirit, because the Spirit intercedes for the saints according to the will of God.
This section from the book of Romans couldn't be more in tune with how many people are feeling about their lives in our world today. If you read between the lines that are written about 'saving our planet' you can recognise that there is a longing for beauty and a desire that nature can be restored or brought into a new place where its evolution is determined not by human pollution but by its natural God given lifecycle. This surely is all part of God's great plan of redemption?
Certainly this generation appears to be more in tune with the idea that we humans are deeply connected to the rest of creation; and how we live both morally and existentially will affect its ongoing life. Lies, deceit and self interest will not only diminish us as humans it also diminishes the creation.
Paul writing here suggests that the rest of creation is deeply in tune with humans. In fact our behaviour towards each other and the rest of creation in some sense is causing great pain and frustration to the created order. The suggestion is that the creation is longing for God to bring about his new version of humanity. In doing so the whole world and indeed universe will in someway be changed for ever for the good. The Spirit of God at work in the hearts of Jesus' followers is the first stage of this new humanity which is being brought into being.
PRAYER:
Creation's crying Lord,
And I closed my ears
I told myself
Plants can't feel
And trees can't speak
And the ground is there
Only for my feet to walk over
Creation's crying Lord
And I closed my eyes
I told myself
We humans are centre stage
Animals are inferior to us
We know best
So we walk over the animals
You are crying God
And I closed my heart
Told myself
Only humans cry
But Jesus wept among garden trees
Blood soaked ground
I walk over 'cos we know best
Then I hear a voice warning
'Everything is connected
Everything I created
Reflects my glory and your joy
I will restore the land
Renew the sky
And change your heart'
Rekindle my senses Lord
That I may become aware
Of the ground of my being
And that I may learn to tread gently
Through your world