Daily Worship
Runaway Lamb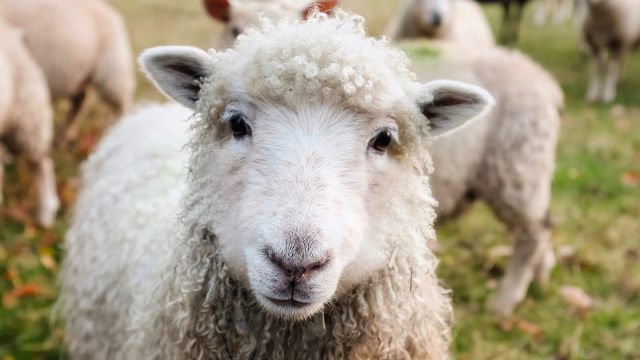 Ephesians 4:25-5:2
25 So then, putting away falsehood, let all of us speak the truth to our neighbours, for we are members of one another. 26 Be angry but do not sin; do not let the sun go down on your anger, 27 and do not make room for the devil. 28 Thieves must give up stealing; rather let them labour and work honestly with their own hands, so as to have something to share with the needy. 29 Let no evil talk come out of your mouths, but only what is useful for building up, as there is need, so that your words may give grace to those who hear. 30 And do not grieve the Holy Spirit of God, with which you were marked with a seal for the day of redemption. 31 Put away from you all bitterness and wrath and anger and wrangling and slander, together with all malice, 32 and be kind to one another, tender-hearted, forgiving one another, as God in Christ has forgiven you.

5 1 Therefore be imitators of God, as beloved children, 2 and live in love, as Christ loved us and gave himself up for us, a fragrant offering and sacrifice to God.
Paul's rules in this reading are wise - but often hard to live up to. It's not easy to "Put away from you all bitterness and wrath and anger and wrangling and slander, together with all malice…" (verse 31) A bit of wrangling and slander can feel comforting when you are struggling to get past the pain in order to let go of resentment and forgive. But it's strange that when we do manage to let go, even when it's things that we have held on to for years, it can happen all in a rush - in an instant.
Sometimes it's humour that gives us the nudge. A shared joke, a raising of an eyebrow or an unexpected giggle can break down years of resentment and shake us out of our selves. The laughter physically loosens our bodies, giving us permission to relax, to ease the tension.
In the chorus of Juddee Sill's 'The Lamb Ran Away With The Crown', she sings: "But I laughed so hard I cried / And the lamb ran away with the crown." It's a fun, absurd image - of a little lamb making it off with a crown. Imagine that on the BBC news: "The Queen visits farm and you won't believe what happens next…" The grave solemnity of a crown is suddenly undermined by a scamp, a mischievous underdog - making everyone smile.
It gives us a comic glimpse of servant leadership in action. Disruptive but playful - upending our expectations but making us laugh as it does so. It's often these moments that Sill is singing about - when we laugh so hard that we cry (or cry so hard that we laugh) that are the most life changing and that allow us to follow Paul's words lightly. They let us honour both our grief and our need to move forward. It's sometimes the funny, bizarre, topsy turvey, underdog things that trigger this response in us, enabling us to step out of ourselves briefly, so that we have the freedom to move on.
Dear God
Help us laugh
and cry
- simultaneously
and hopefully -
Amen.