Daily Worship
The Rhythm of Forgiveness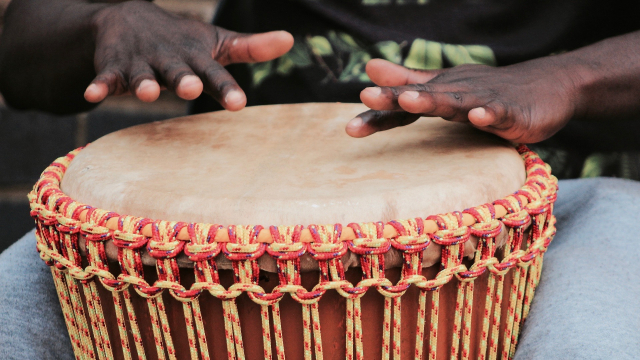 Luke 6: 27-38
27 "But I say to you that listen, Love your enemies, do good to those who hate you, 28 bless those who curse you, pray for those who abuse you. 29 If anyone strikes you on the cheek, offer the other also; and from anyone who takes away your coat do not withhold even your shirt. 30 Give to everyone who begs from you; and if anyone takes away your goods, do not ask for them again. 31 Do to others as you would have them do to you.

32 "If you love those who love you, what credit is that to you? For even sinners love those who love them. 33 If you do good to those who do good to you, what credit is that to you? For even sinners do the same. 34 If you lend to those from whom you hope to receive, what credit is that to you? Even sinners lend to sinners, to receive as much again. 35 But love your enemies, do good, and lend, expecting nothing in return. Your reward will be great, and you will be children of the Most High; for he is kind to the ungrateful and the wicked. 36 Be merciful, just as your Father is merciful.

37 "Do not judge, and you will not be judged; do not condemn, and you will not be condemned. Forgive, and you will be forgiven; 38 give, and it will be given to you. A good measure, pressed down, shaken together, running over, will be put into your lap; for the measure you give will be the measure you get back."
In this passage we find a rhythm for living that takes our breath away. Live like this and you will end up sabotaging evil. The rhythm of hate seeks to hurt and humiliate - it creates a cycle of violence and fear. Forgiveness puts the breaks on the cycle of fear. It reverses the sequence. It has the courage to change the mood music. It is an extravagantly dangerous move to perfect.
The rhythm of forgiveness starts and ends with courageous love. It's all about giving self away, in order to discover your true self. This is the nature of our outrageous self-giving God. He treats us with respect and compassion when we deserve to be humiliated and rejected.
He absorbs the rhythm of hate into himself and in a cross shape move brings heaven and earth together, taking time into eternity and turning hate to love. To watch God dancing with angels is truly breath-taking as heaven touches earth.
Lord of the dance
Master of the drum
Let my ears hear the music of heaven
Captivate my heart
With the rhythm of love
Give me the courage to
Throw myself into the dance of grace
Astound the mischief makers
And advantage takers
With your gift wrapped response of love.
Take the breath of hate out of the mouths of enemies
Take the weapons of violence out of the hands of the violent
Let the rhythm of forgiveness beat out from the drum
As angels dance with delight
To see heaven touching earth
And human lives transformed by love.
Lent Legacy 2021 Action
Day Eleven
Show intentional kindness to others today.
Alternative - donate something to charity