Daily Worship
Reframing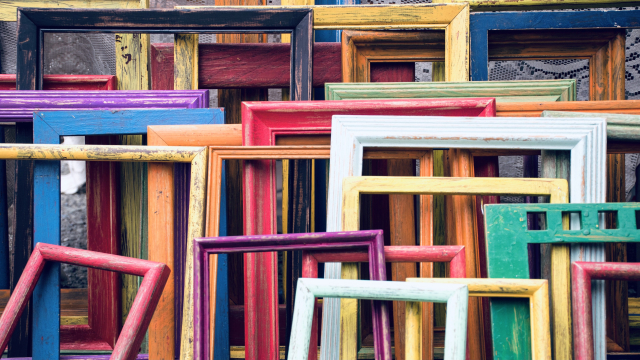 John 12: 27-33 (NIV)
27 "Now my soul is troubled, and what shall I say? 'Father, save me from this hour'? No, it was for this very reason I came to this hour. 28 Father, glorify your name!"

Then a voice came from heaven, "I have glorified it, and will glorify it again." 29 The crowd that was there and heard it said it had thundered; others said an angel had spoken to him.

30 Jesus said, "This voice was for your benefit, not mine. 31 Now is the time for judgment on this world; now the prince of this world will be driven out. 32 And I, when I am lifted up from the earth, will draw all people to myself." 33 He said this to show the kind of death he was going to die.
We always get to read the Bible knowing there is a happy ending, but we don't get to live our actual lives that way. It's been exactly one year since the pandemic shut down our typical rituals and routines. We didn't think it would go this long, and we didn't think it would go even longer than this!
When will it end?
Will it end?
How would it feel to read this passage without knowing that Jesus would die on the cross and be resurrected?
Or:
What if you were there, live, in person, and you heard Jesus say a bunch of stuff about dying, and then, "my soul is troubled . . ."?
I might be pretty worried myself. I might say, "Hey Jesus, are you ok?" Or, "Hey, Jesus, all this death talk is likely to get you killed."
I wouldn't believe in my wildest imagination that I wasn't going to be sitting in the Temple with Jesus at next year's Passover Festival. "Of course, after this Passover we'll be heading back up to teach and share in Galilee, and I can't wait to see what Jesus does along the way!"
But Jesus knows exactly the pain he is about to endure, and he doesn't call it off. He doesn't look for a way out. He says bring it on.
"...what shall I say? 'Father, save me from this hour'? No, it was for this very reason I came to this hour. Father, glorify your name!"
Jesus doesn't just save us from the pain of experiencing loss, or physical pain. Indeed we all still experience those things even with Jesus in our lives. Following Jesus means facing pain; embracing challenges; and living courageously.
So what are the things that trouble us today? Would we have the audacity to say, like Jesus did, that this present trouble was what we came for, what we were made for? Father Glorify your name!
PRAYER:


Lord make us more like Jesus, the author and perfecter of our faith, who for the joy set before him endured the cross. Give us endurance for our present troubles, and may we have courage to face whatever pain may be before us.
Lent Legacy 2021 Action
Spend five minutes today in silence. You don't need to pray or think about anything specific, just rest. Try to calm your mind and if it wanders gently bring it back to the idea of quiet and silence.