Daily Worship
A Psalm a day, the Hebrew way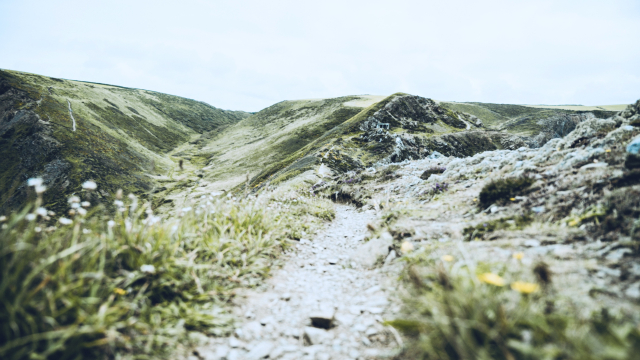 Psalm 121 (NIV)
1 I lift up my eyes to the mountains—
where does my help come from?
2 My help comes from the Lord,
the Maker of heaven and earth.

3 He will not let your foot slip—
he who watches over you will not slumber;
4 indeed, he who watches over Israel
will neither slumber nor sleep.

5 The Lord watches over you—
the Lord is your shade at your right hand;
6 the sun will not harm you by day,
nor the moon by night.

7 The Lord will keep you from all harm—
he will watch over your life;
8 the Lord will watch over your coming and going
both now and forevermore.
Some thirty-five years ago while I was still a student and struggling to get a grip of the Biblical languages, I took it upon myself to lighten up the lunchtime atmosphere in the University of Aberdeen's King's College Refectory by introducing some dirge-like singing. I should have known better. A few weeks later the Year-book was published, and under my photograph there was this epitaph: Ken MacKenzie — 'A Psalm a day, the Hebrew way'.
But I still love the Psalms, and perhaps unsurprisingly, one of my favourites is Psalm 121.This is a Psalm that calls us to worship and affirms the goodness of God. It speaks of movement, and hints at encounter. But first and foremost it takes to do with relationship – our relationship with creation and with the Creator.
In recent times I have borrowed the title 'I to the Hills', for a project exploring the 'Spirituality of Place'. Later this month the painter John Lowrie Morrison, the fiddler and composer Paul Anderson, the Irish poet Francy Devine and myself will be publishing a book: 'In the Footsteps of Colm Cille' which focuses on the Island of Iona.
Here are a few lines from one of Francy's poems in the book, entitled 'Encounter on the Way to White Strand':
"You let me teeter along
the ledge, never attempting
to entice me over to your side
yet somehow letting me know
I would be caught if I stumbled."
PRAYER:
Eternal and Ever-present God
High and Exalted yet wholly down-to-earth
May all who lift their eyes to the hills
find in your creation their Creator
through Jesus Christ our living, dying, risen Lord,
AMEN