Daily Worship
The presence of God in our faith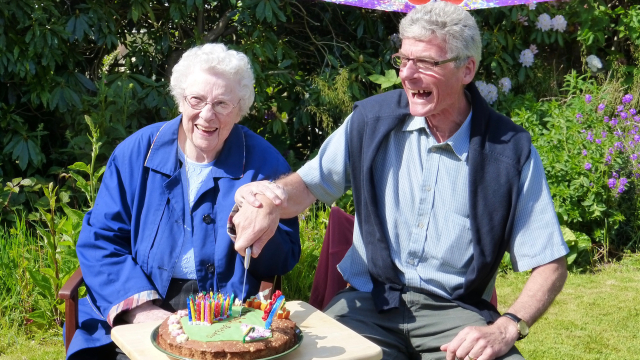 1 Thessalonians 1: 1-10
1 Paul, Silvanus, and Timothy,

To the church of the Thessalonians in God the Father and the Lord Jesus Christ:

Grace to you and peace.

2 We always give thanks to God for all of you and mention you in our prayers, constantly 3 remembering before our God and Father your work of faith and labour of love and steadfastness of hope in our Lord Jesus Christ. 4 For we know, brothers and sisters beloved by God, that he has chosen you, 5 because our message of the gospel came to you not in word only, but also in power and in the Holy Spirit and with full conviction; just as you know what kind of people we proved to be among you for your sake. 6 And you became imitators of us and of the Lord, for in spite of persecution you received the word with joy inspired by the Holy Spirit, 7 so that you became an example to all the believers in Macedonia and in Achaia. 8 For the word of the Lord has sounded forth from you not only in Macedonia and Achaia, but in every place where your faith in God has become known, so that we have no need to speak about it. 9 For the people of those regions report about us what kind of welcome we had among you, and how you turned to God from idols, to serve a living and true God, 10 and to wait for his Son from heaven, whom he raised from the dead—Jesus, who rescues us from the wrath that is coming.
"We give thanks to God always for you all… your faith toward God has gone out, so we do not need to say anything." Is our faith as obvious to our community as was the faith of the Thessalonian believers when this letter was written? Paul said their faith was so obvious, so evident, that it made him continually give thanks. They were prolific missionaries of the gospel, from them the word of God had been preached in every place – and everyone was talking about it.
I am not a great baker. In fact the kitchen and I are not great companions. I am not patient enough to spend the time needed to gather all the right ingredients, measure, mix and bake them according to the right recipe. But I am very appreciative of those wonderful people who are, and of course I am very happy to enjoy their delicious creations. I generally leave out a necessary ingredient or part of the process. The cakes I serve never quite seem the same.
Is our faith like that? The Thessalonians had a vital ingredient in their lives that transformed everything. They "turned to God from idols to serve the living and true God". Our world offers us so many other ingredients for our life mix. They are in jars labelled 'issues', 'diversity', 'equality', 'happiness', 'alternative', 'rights' and more. We take a jar home, share it with our friends, family, colleagues, church. It tastes new, exciting, even right. But when we mix it with our faith in God and fold it into the basics of our faith in Jesus Christ, how does it taste then? Not quite the same?
Amongst those who have turned to Jesus, paying the greatest price for their conversion to faith in places like Nepal, India, Afghanistan, China, the Middle East and Indonesia there is no nice mixing of faith with the world's tastier, easier to digest, morsels. Our friends are in great danger and under terrible oppression. They mix their faith with the word of God itself and tell us "we are not afraid". That mix – tastes perfect.
Lord Jesus,
Faith in you is our heart's desire
You meet us
You love us
You know us
You want us
Awaken our faith
Revive us oh God.
Amen.