Daily Worship
The presence of God in righteous judgement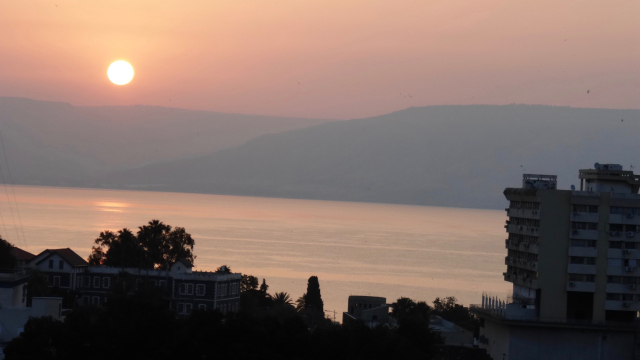 Psalm 96: 10-13
10 Say among the nations, 'The Lord is king!
The world is firmly established; it shall never be moved.
He will judge the peoples with equity.'
11 Let the heavens be glad, and let the earth rejoice;
let the sea roar, and all that fills it;
12 let the field exult, and everything in it.
Then shall all the trees of the forest sing for joy
13 before the Lord; for he is coming,
for he is coming to judge the earth.
He will judge the world with righteousness,
and the peoples with his truth.
God our Father's judgement is not like ours. Our frailty, our sin, our ego all help us to make judgements that are for our own self-preservation, our own good. But God has no frailty, no sin, no ego. His life is complete. He needs to prove nothing. He needs defend Himself against nothing. He needs no protection.
"He shall judge the world with righteousness" and in that day the heavens rejoice, the earth is glad, the sea roars, the fields are joyful, even the forests rejoice! The environment is glad when God reigns.
Much of my work has been with 'natural disaster' in recent years. New homes needed for earthquake victims, food and clothing for those flooded in the Himalayas, emergency food for endless famine in Africa. This year it felt overwhelming. And yet when God reigns, when we pay attention to His Call to us, when we bend the knee in His Presence, transformation will extend even to our environment, our natural world.
Our Father created it good, very good, for our delight and pleasure. Let's seek our part in once again helping all creation enjoy and rejoice in its very existence.
Forgive us Father for we have sinned
Lamb of God who takes away the sin of the world
Have mercy on us, Extend your grace to us
Give us your hope and your life.
Lamb of God we have looked upon your created world
And taken the very breath we breathe without thought
You created us with such complexity
Every pulse beat, every blink of the eye
A miracle of your delight.
Against you and against our neighbour we have sinned
Against our children and their children to come
For we have not acted to cause your creation to rejoice
We have poisoned and abused even the air you have given us
Our world melts and fears, grant us your mercy.
Our actions put at greatest risk those who are already poor
Their simple homes are destroyed, their vulnerable children starved
Their lives intolerable, mothers weep for children's shortened lives
As we put more petrol in our car to drive when we can walk
And fly to the sun for a moment of bliss.
Forgive us Lord and open our eyes,
Judge us righteously, otherwise we die
Grant us your mercy, Show us your ways
That the world be firmly established
That the heavens and all earth rejoice.
Amen.