Daily Worship
A perfect moment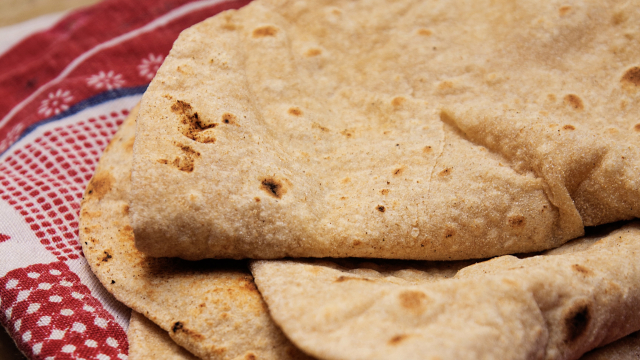 1 Corinthians 11: 23-26 (NRSVA)
23 For I received from the Lord what I also handed on to you, that the Lord Jesus on the night when he was betrayed took a loaf of bread, 24 and when he had given thanks, he broke it and said, 'This is my body that is for you. Do this in remembrance of me.' 25 In the same way he took the cup also, after supper, saying, 'This cup is the new covenant in my blood. Do this, as often as you drink it, in remembrance of me.' 26 For as often as you eat this bread and drink the cup, you proclaim the Lord's death until he comes.
This week Laura has reflected on the themes that are in our daily scripture readings and linked them to key events during Holy Week in a series of seven monologues that invite us to see how this week resonates throughout scripture and into our lives today.
I'll never forget that night. At the time we didn't understand the significance of it but were used to Jesus saying things that we didn't fully understand.
He broke a loaf of bread then offered it to us saying: 'Take, eat: this is my body.'
Then he took a cup of wine and said to us: 'Drink from it, all of you, for this is my blood of the covenant, which is poured out for many for the forgiveness of sins.'
We didn't understand what it all meant but it was beautiful, to sit with Jesus and my brother disciples. Eating, drinking and singing together. A perfect moment before everything changed…
I didn't understand the significance that night, but I did the next day when my friend, my teacher, my Lord was dead, and I had denied him three times.
THE LORD'S PRAYER:
Our Father, who art in heaven,
hallowed be thy name;
thy kingdom come;
thy will be done;
on earth as it is in heaven.
Give us this day our daily bread.
And forgive us our debts,
as we forgive our debtors
And lead us not into temptation;
but deliver us from evil.
For thine is the kingdom,
the power and the glory,
for ever.
Amen.
Lent Legacy 2021 Action
Reflect — What have the bread and wine of Communion meant to you in your life?