Daily Worship
The Repentant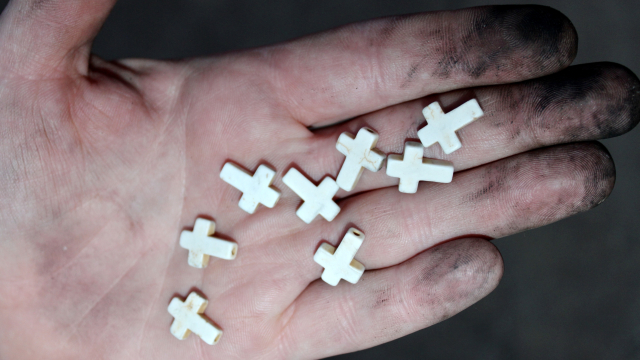 Hebrews 4: 14-16 (NRSVA)
14 Since, then, we have a great high priest who has passed through the heavens, Jesus, the Son of God, let us hold fast to our confession. 15 For we do not have a high priest who is unable to sympathize with our weaknesses, but we have one who in every respect has been tested as we are, yet without sin. 16 Let us therefore approach the throne of grace with boldness, so that we may receive mercy and find grace to help in time of need.
This week Laura has reflected on the themes that are in our daily scripture readings and linked them to key events during Holy Week in a series of seven monologues that invite us to see how this week resonates throughout scripture and into our lives today.
He didn't deserve to be here. Nailed to the cross beside me. Hanging in agony while the crowd below jeered, taking bets on who would die first. I deserved it though. I had to pay for my crimes, take my punishment. But he was innocent.
I had heard all about him, this man they called Jesus. I had heard about the miracles he had performed. The stories he had told. He was no ordinary man. They said he was the Messiah.
I'm a bad man. I've lived a hard, cruel life. It won't be long now before I stand before my maker. I don't want it to be the end.
I'm sorry God,
I'm truly sorry.
So, I ask him, this broken Messiah, hanging, agonising, on the cross next to me, 'Jesus, remember me when you come into your kingdom.'
And he replies: 'Truly I tell you, today you will be with me in Paradise.'
Hope and love break through my pain.
PRAYER:
Father, we thank you that Jesus died to be our Saviour.
We thank you that in his death he paid the price for all our sins.
And as we remember this we recommit ourselves to taking up our cross as true disciples of Jesus,
To be his love within this world.
Amen.
Lent Prompt
Pray today for all who suffer, all who have no place to rest or shelter, all who are cast out and alone.