Daily Worship -
Paul the Party Pooper?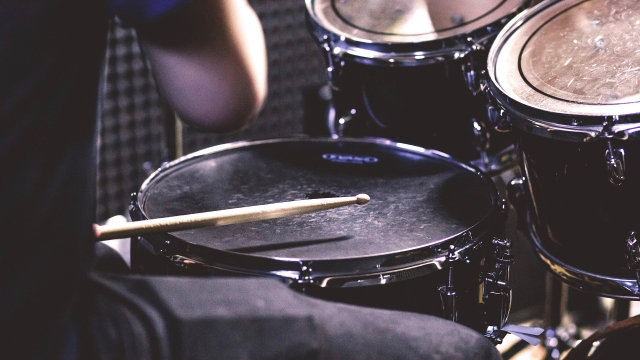 Ephesians 5: 15-20
15 Be very careful, then, how you live – not as unwise but as wise, 16 making the most of every opportunity, because the days are evil. 17 Therefore do not be foolish, but understand what the Lord's will is. 18 Do not get drunk on wine, which leads to debauchery. Instead, be filled with the Spirit, 19 speaking to one another with psalms, hymns, and songs from the Spirit. Sing and make music from your heart to the Lord, 20 always giving thanks to God the Father for everything, in the name of our Lord Jesus Christ.
Do you find that people who are not religious act differently around you once they find out that you are? Do they sometimes make assumptions about you, that you will be extremely judgmental, slightly boring and not necessarily their first choice to sit beside at the office Christmas party?
Have we as Christian people sometimes lived up to that reputation? From an external perspective being a Christian can sometimes be seen as a restrictive way to live your life with lots of rules (many of them from Paul) and precious little fun. Do we over emphasise the "thou shalt nots" and forget to mention all the positive and joyful aspects of Christian life?
The music that came to mind for this passage is the 'Logical Song' by Supertramp because at a first glance it seems to relate. Some of the lyrics would fit in with Paul's lengthy instructions very well. "Then they sent me away to teach me how to be sensible, logical, oh responsible, practical" but the song has more to it and so does Paul's letter.
He seems to be saying that what we believe must be fully reflected in the way we choose to live our lives. We are instructed to "instead be filled with the Spirit". The fruits of this walk with the spirit are love, joy, peace, patience, kindness, goodness, gentleness and self-control. If we can achieve it, that's a pretty good list to live your life by.
So when you get the chance, show those around you that being a Christian does mean trying to understand the Lord's will and fighting the evil we find in the world in our own small way. But it also means experiencing a great deal of joy, peace and contentment. Show them that we are not all party poopers, we sing and make music from our hearts to the Lord.
Lord, let me be wise but not boring
May others clearly see, the you in me
Let the joy, peace and contentment I feel shine out, as a testament and a beacon to you.